Aerospace CT/4B Airtrainer
The CT/4 Airtrainer was the primary pilot training aircraft for the Royal New Zealand Air Force (RNZAF) for nearly 40 years, and the only New Zealand-designed and manufactured aircraft to have ever been operated by the RNZAF. The RNZAF ordered 19 CT/4Bs in July 1975, to replace its ageing fleet of Harvards.
In 1980, the RNZAF aerobatic display team, the Red Checkers, reformed using the CT/4B and were regular performers at air shows and public events around New Zealand until their disbandment following the retirement of the Airtrainer (CT/4E model) in 2015.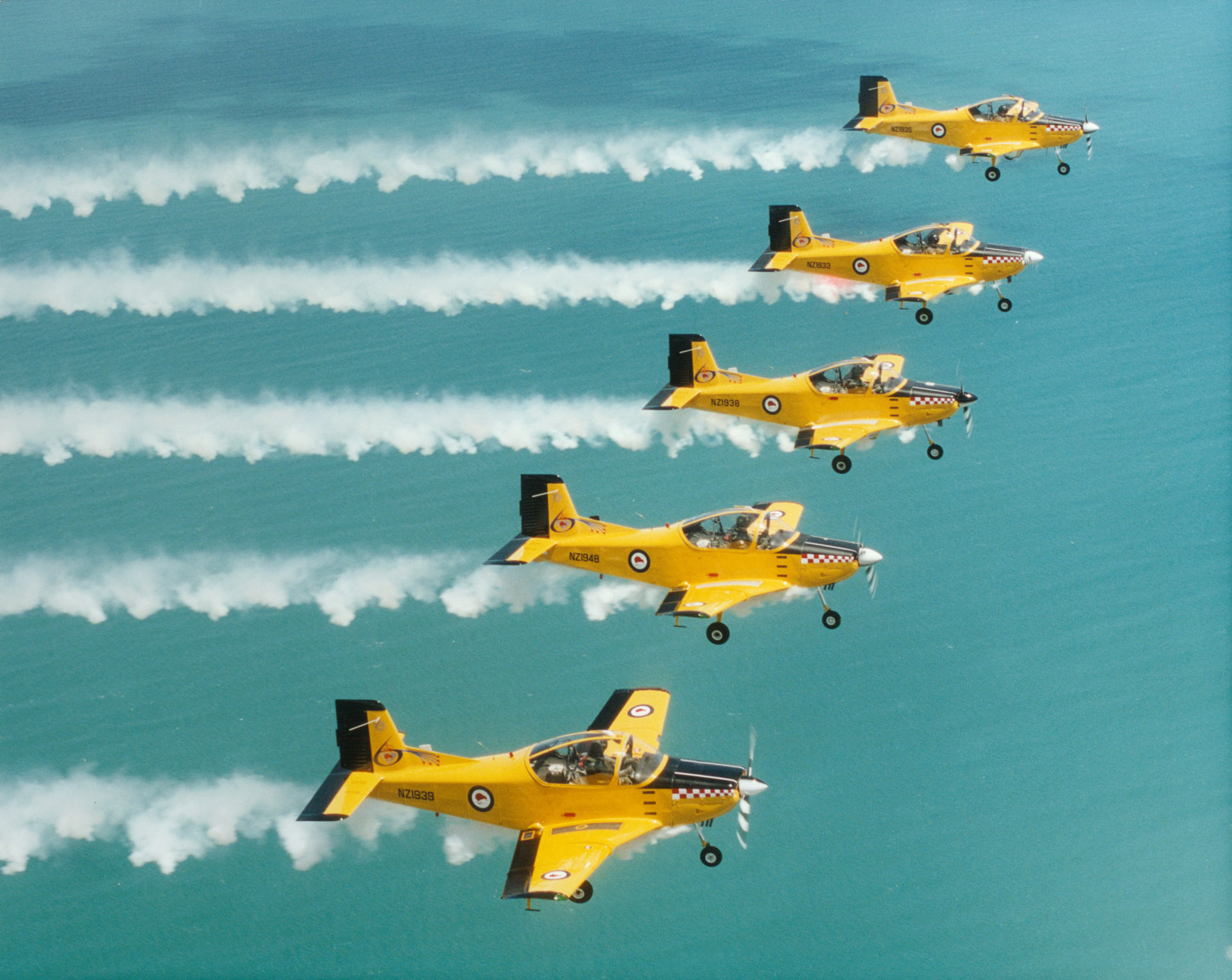 RNZAF aerobatic display team, the Red Checkers
NZ1948 was the final CT/4B Airtrainer built for the RNZAF, manufactured in Hamilton by New Zealand Aerospace Industries Limited (later known as Pacific Aerospace Limited), and entering service at Flying Training Wing, Wigram, on 28 August 1978. It was a regular performer with the Red Checkers and operated until the type was phased out and replaced with the CT/4E in 1998.
On retirement, NZ1948 was sold back to its original manufacturer. It was then purchased by Mr Brian Hare, the owner of Pacific Aerospace, so that he could personally donate it to the Air Force Museum of New Zealand. The aircraft was flown in to Wigram, arriving at the Museum in 2000.