Learn
Secondary Education
We offer a diverse and unique set of resources for secondary school teachers and students.
One of our core functions as a museum is to collect and preserve primary sources relevant to New Zealand military aviation history, including photographic archives, papers and documents such as letters and diaries, oral histories and other artefacts. Our exhibits weave these together to tell the story of our Air Force and our country. With access to our extensive resources, students are able to integrate personal accounts, images and expert opinions into their projects and assignments.
We realise that secondary school groups often have very specific needs and individual areas of study, therefore we do not offer set programmes for secondary groups. Instead, we prefer to create sessions tailored to your school's needs. Simply let us know what subject you are studying and we will be happy to negotiate a programme to meet your needs.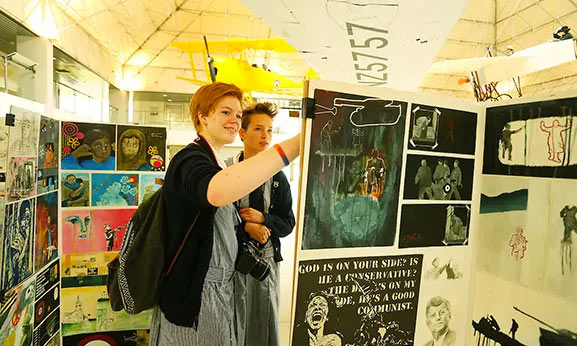 Examples of sessions we have run in the past:
World War Two in the Pacific – the Japanese Threat
The ANZAC and Gallipoli Story
Strategic Bombing
Fashion at War
Exhibition Design
War and its Impact on Aviation
World War Two Prisoner of War Experiences
Rationing in World War Two
The Museum Collection as Inspiration for Art
Propaganda and War Art
Most of our Education Programmes are free of charge, subject to programme content and length, group size, and the number of Museum staff involved. The Air Force Museum is a registered charitable trust, so koha or donations are gladly accepted and appreciated. Accompanying adults are free of charge. In order to discuss your particular needs, please contact the Education Officer, Chris Davey.
Resources available at the Air Force Museum:
Teacher resource packs
Engaging and interactive exhibits
Rich photographic archive and research collection
Reference library of 3,500 books and publications on a range of military and aviation-related subjects
Diverse collection of historical artefacts
Oral histories – interviews with air force personnel and war veterans about their experiences
An 80-seat theatre
A dedicated classroom
Learning areas:
Social Sciences: Identity, Culture and Organisation; Place and Environment; Continuity and Change
Technology: Technical Knowledge, Nature of Technology
Science: Physical World, Planet Earth and Beyond
Arts: Design, Photography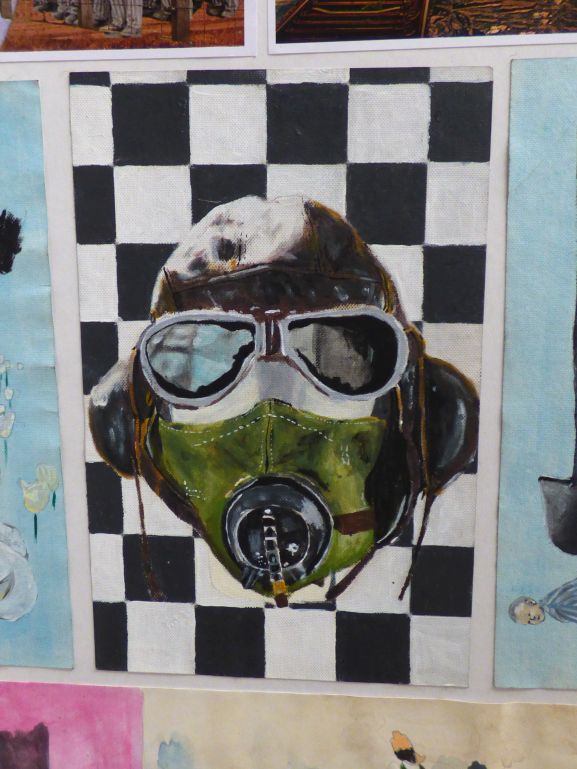 The Museum Collection as inspiration for art
The artwork deals with the theme of wartime history, and for over 15 years the Air Force Museum has provided Year 11 students from Christchurch Girls' High with museum tours, lectures and exploration time. Museum visits provide students with the opportunity to gain a deeper understanding of the theme of wartime history. It's always fascinating to see the different media and interpretations on the topic.