Relax alongside historic aeroplanes, while also catching a view across the former Wigram airfield to Christchurch's Port Hills. Spacious, and flooded with natural light, it's the perfect place to take a break during your Museum visit, or to catch up with friends or family over coffee or lunch.
Regular hours:
Monday to Sunday: 9:30am – 4:00pm
Contact: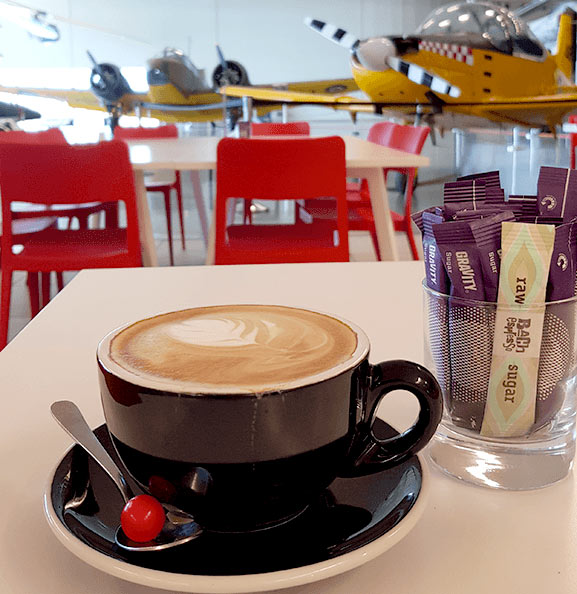 Second Chance Draw
Place your name and phone number on the back of a fully clipped loyalty card and place it in the draw to win one FREE coffee, drawn at the end of the month.
What's behind a name?
Contact was the monthly magazine of the Royal New Zealand Air Force (RNZAF), published during World War Two, from March 1941 through to December 1945.
In a time long before social media and online news, Contact provided a way for people in the Air Force to stay connected with what was happening in their service. It reflected the culture of the time, offering news, information, short stories and poetry, as well as humorous anecdotes and cartoons relating to service life. In addition to advertisements of the day, Contact contained illustrations by the RNZAF's official artist, Maurice Conly, who also produced the distinctive cover illustrations that you can now see on the walls of our Museum Café.
Contact was briefly revived in 1952 until early 1955. It wasn't until the late 1980s, however, that the RNZAF resumed publishing a magazine, which continues to this day, as the monthly Air Force News. Meanwhile, the spirit of Contact lives on, reflected in the many visitors who connect over a coffee at Contact Café.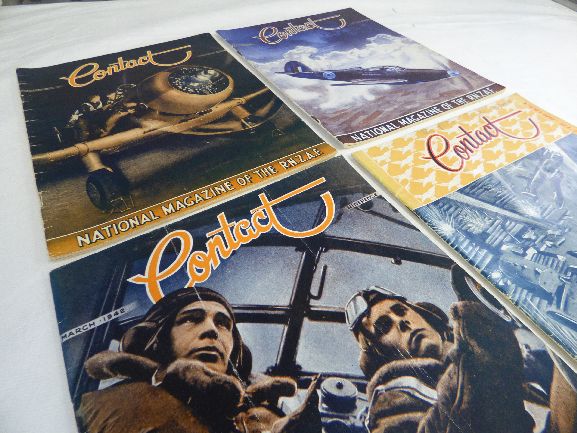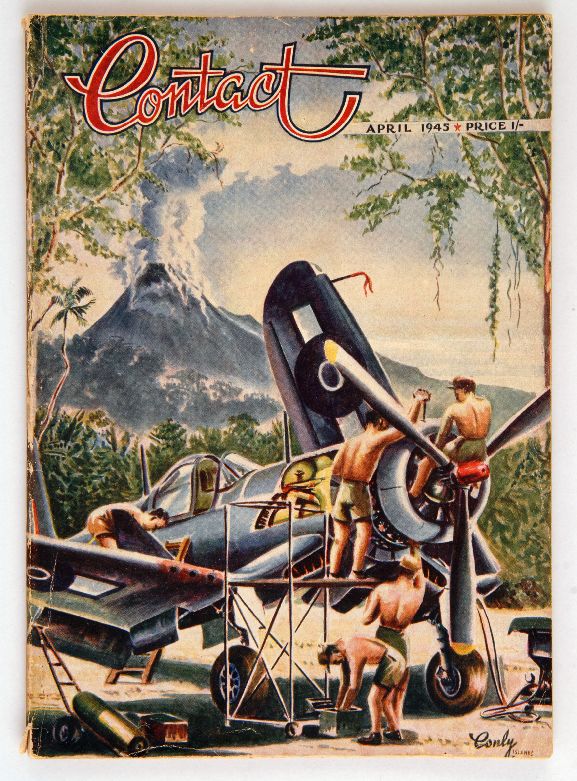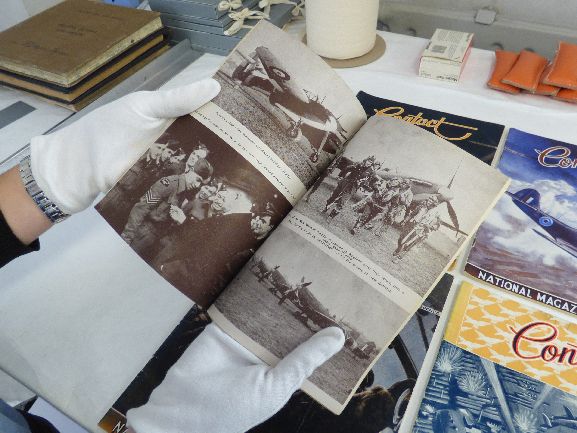 Delve deeper: We hold a complete collection of Contact magazines in our archives at the Air Force Museum. You can view them by making an appointment with our Research team.