Specifications
RAF serial no. PK286
Civil registration G-AIKR
Currently on display in the Aircraft Hall
The RNZAF operated 299 Oxfords in all between 1938-1954 – more than nearly any other aircraft type. They were made of plywood and fabric and were used for various aspects of advanced air crew training, as well as general reconnaissance, communications and aerial survey work.
Oxford PK286 was built at the Airspeed factory in Portsmouth, England, in 1945. By this late stage of the War the supply of aircraft had outstripped demand. As a result, PK286 was never allocated to an RAF squadron, but instead was returned to Airspeed to be converted into a Consul, the passenger variant, in 1946. It flew for several civilian companies over the next 20 years, before being purchased by the Canada Aviation Museum in 1965.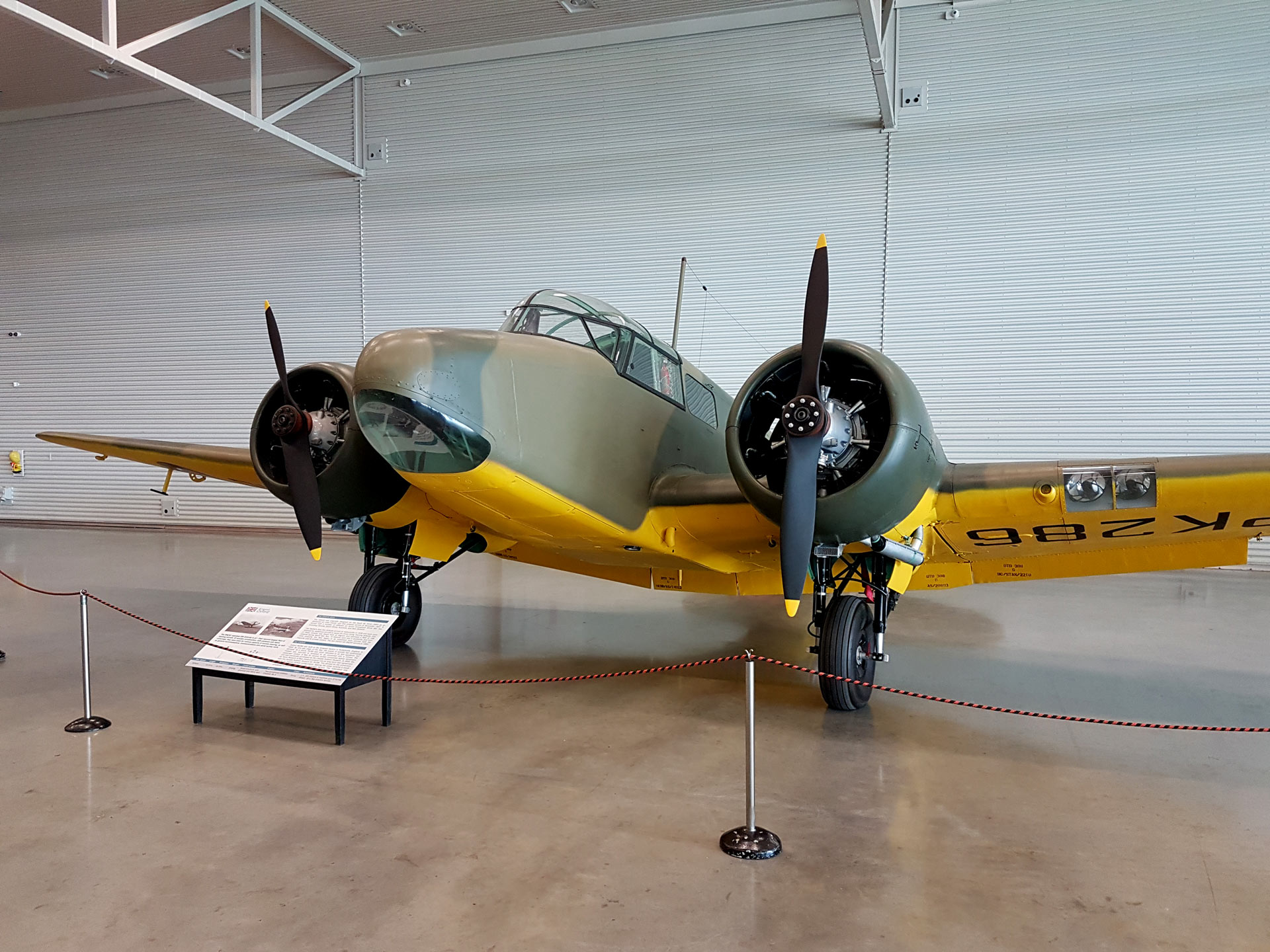 In 2000, the Air Force Museum of New Zealand entered into a long-term loan agreement with the Canada Aviation Museum for PK286. This allowed for the conversion back to its original Oxford configuration, bearing the colour scheme it would have worn when it first left the Airspeed factory. The restoration was completed in 2016 after 14 years and some 34,000 hours of work.
In 2022, the Canada Aviation Museum formally gifted Oxford PK286 to the Air Force Museum of New Zealand collection.