23 Ansons were supplied to the RNZAF in 1942-1943 and were used in New Zealand for general reconnaissance and advanced navigational training until 1952.
The aircraft on display was rebuilt here at Wigram in the 1980s, as a composite aircraft made from many different Anson parts, although the fuselage is largely NZ415 (LT376). Parts of NZ410, NZ422 and VL352 are also used.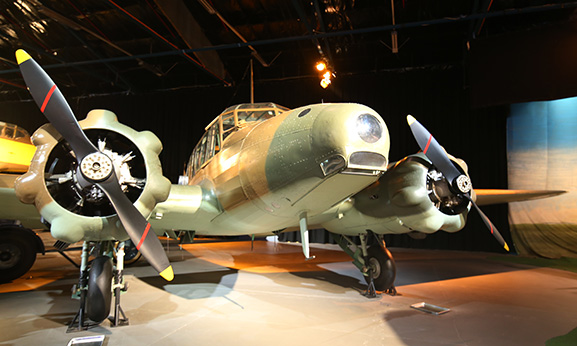 The metal centre section, mainplanes and tailplane are from VL352, a late series Mk. 19. As a 'type example', the aircraft has been given the display identity of NZ406 "G" of the School of General Reconnaissance, RNZAF Bell Block (New Plymouth), 1943.