Specifications
RNZAF serial no. NZ3706
Manufacturer's no. 6518
On display (suspended) in the Thérèse Angelo Wing
Perhaps best recognised as the helicopter that featured in the popular Korean War-based television series 'M*A*S*H', the Sioux was the first rotary-wing aircraft to enter military service in New Zealand.
The Bell 47 Sioux was developed in the United States in 1947 as a light utility/observation helicopter. Six Bell 47G-3B-1 aircraft were purchased for the RNZAF in 1965, and allocated to No. 3 (Battlefield Support) Squadron at Hobsonville during December 1965 and January 1966. Seven Bell 47G-3B-2 aircraft followed in 1970.
The Sioux was used for light observation and liaison tasks for the Army, and was originally flown by both RNZAF and New Zealand Army Air Corps pilots. Throughout its service life it was also the RNZAF's primary helicopter training aircraft, and it has the dubious honour of having suffered the highest percentage of loss of any RNZAF aircraft in peacetime – eight were written off in accidents.
Up to five Sioux were attached to the Pilot Training Squadron (PTS) at Wigram from 1970. When PTS moved to Ohakea in 1993, the five Sioux were absorbed into No. 3 Squadron at Hobsonville, which took over the role of helicopter conversion training. No. 3 Squadron then relocated from Hobsonville to Ohakea in 2003, where the Sioux continued to operate until its retirement in 2012, when it was replaced by the Agusta Westland A109.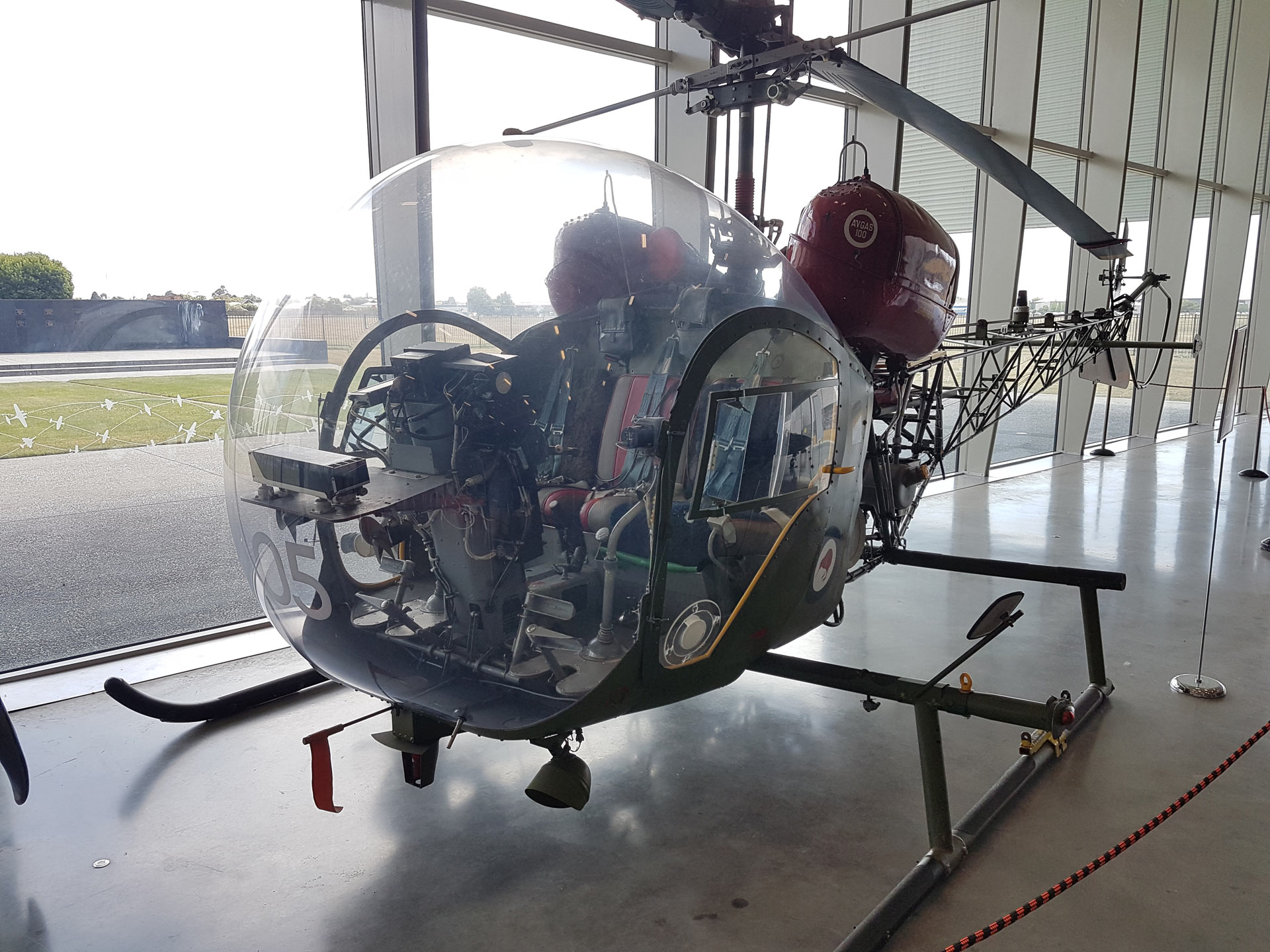 NZ3705
NZ3705 was shipped to New Zealand from the Bell factory at Fort Worth, Texas, by C-130 Hercules in December 1965, and entered service with No. 3 (Battlefield Support) Squadron in January 1966. During its life it served at Wigram, Hobsonville and Ohakea. Following its retirement from service, it was issued to the Air Force Museum of New Zealand in March 2014. Another Sioux, NZ3712, is in the collection of the National Army Museum at Waiouru.