Specifications
RNZAF serial no. NZ3551
Ex-USAAF serial no. 45-960
Manufacturer's no. 16963
On display in the Aircraft Hall
The C-47 was the first transport aircraft to serve with New Zealand's armed forces when it entered service with No. 40 Squadron RNZAF in 1943.
For the duration of World War Two, these aircraft flew supplies and personnel to New Zealand military stations across the Pacific.
After the War, some of the RNZAF's Dakota aircraft helped establish a civilian airline service around New Zealand, while others were retained for general transport and VIP duties through until 1977.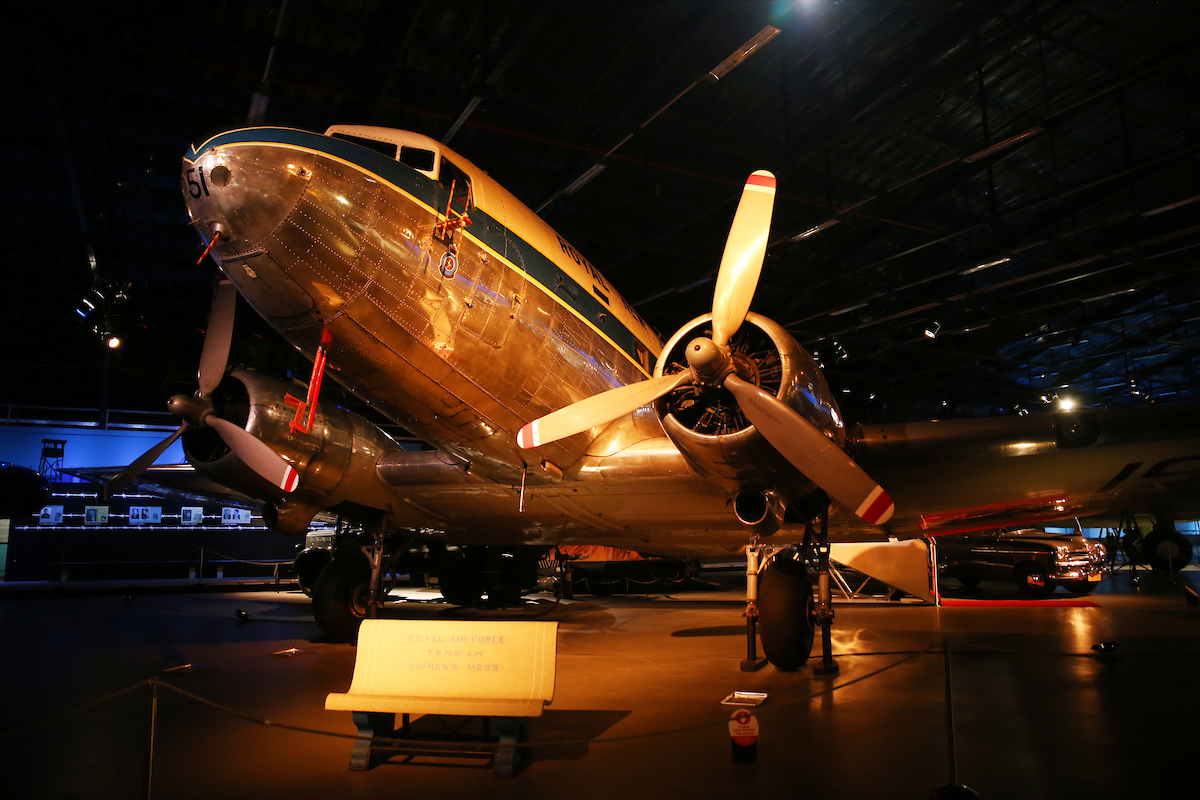 NZ3551 was one of the last to be received by the RNZAF and also one of the last to be retired.
It was manufactured at the Douglas aircraft factory in Oklahoma City and arrived at RNZAF Whenuapai by ferry flight on 14 August 1945, the day before the Japanese surrender which ended World War Two.
It carried out general transport duties with No. 41 Squadron, including flights to Japan in support of J-Force (occupation forces in Japan).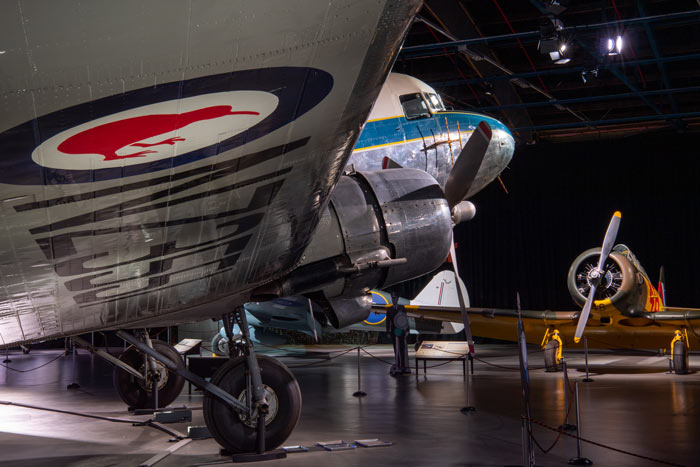 It was selected for conversion to VIP configuration for the Royal visit of 1953-54, when it flew Their Majesties the Queen and the Duke of Edinburgh around New Zealand.
Following the Royal visit, NZ3551 continued in its VIP role until its retirement in 1977, having flown a total of 12,135 hours.
NZ3551 flew to Wigram in late 1977 and became part of the RNZAF Museum collection. It is displayed in the Aircraft Hall exactly as it was when it left VIP service in 1977.