Four SH-2F Seasprite helicopters were jointly operated by the Royal New Zealand Navy (RNZN) and RNZAF between 1997 and 2001.
Originally developed in the late 1950s, the SH-2 Seasprite was a ship-based helicopter operated mainly by the US Navy. Four SH-2F aircraft served with the RNZN from 1997 to 2001 as interim aircraft pending the delivery of the new SH-2G Super Seasprites. The SH-2Fs operated aboard the frigates HMNZS Te Kaha, Te Mana, and Canterbury in a variety of utility roles. They were flown by Navy pilots and maintained by Air Force technicians from the Naval Support Flight of No. 3 Squadron RNZAF.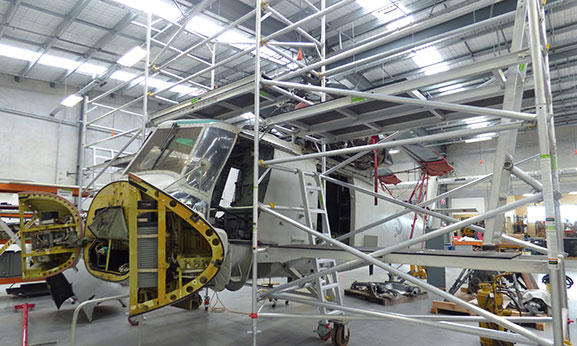 This aircraft, NZ3442, was built in 1987 and served first with the US Navy, before being sold to the RNZN in 1997. With the arrival of the SH-2G models, NZ3442 was sold back to Kaman Aerospace Corporation in 2001, which in turn donated it to the Air Force Museum of New Zealand.