Balloon Busters Interactive
Suitable for all ages
Entry from Aircraft Hall
Suitable for all abilities
Free - Koha (donations) are appreciated
Step into the fly zone! This touch-free interactive game uses motion sensor technology to test your flying skills.
Control your aircraft by moving your arms and see how many enemy balloons you can bust!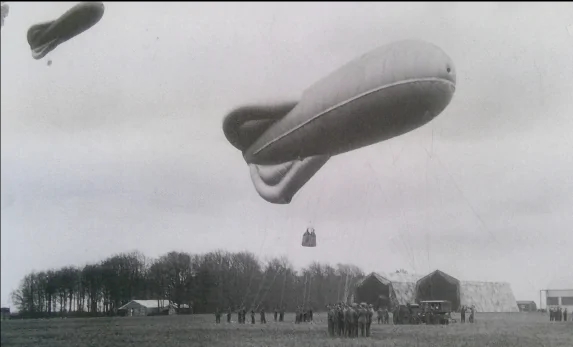 Did you know?
Observation balloons, used by both sides during World War One, were flown high above enemy targets.
The observer in the balloon would relay vital information to those on the ground. Attacking the balloons was dangerous because they were heavily defended.
The Mission – A true story
It is the morning of 26 June 1916 on the Western Front. As New Zealander Captain Rainsford Balcombe-Brown of No. 1 Squadron of the Royal Flying Corps (RFC), you have risen early. Yesterday, you bravely volunteered to accompany two British balloon busting pilots of your squadron on a mission to attack German observation balloons when another pilot fell ill. You are up early to practise flying your unfamiliar Nieuport 16 Scout A125. You have never flown this type before and you have never used the special Le Prieur rockets designed to destroy balloons either. Latta and Moore (your comrades) are already experienced, having destroyed a balloon each in a similar attack the day before. 
It is essential to the success of the British Somme Offensive, beginning in a few days, that these balloons are neutralised, as they will be able to spot British troops massing in the front line for the attack and target them with artillery. Balloons all along the front are being targeted this way. So vital are these attacks, that Major-General Trenchard of the RFC is prepared to lose three aircraft for every balloon shot down.  
The Target
A group of three German kite balloons positioned near Le Quesnoy just behind the German rear line trenches. They are very heavily defended by shell firing anti-aircraft guns, light calibre quick-firing anti-aircraft cannon ('Flaming Onions') and machine guns.  
The Main Characters
Player(s): Pilots of No. 1 Squadron RFC 
Captain Rainsford Balcolme Brown (Nieuport 16 A125) 
Lieutenant Latta (Nieuport 16) 
Lieutenant Moore (Nieuport 16) 
The Nieuports are armed with eight Le Prieur rockets, four on each wing. They fire alternately, one from each wing using a button. It also has a Lewis gun mounted on the top wing using 97 rounds in each drum (four drums). It was found that conventional machine gun rounds rarely ignited the balloon, which was why rockets and incendiary ammunition, began to be used.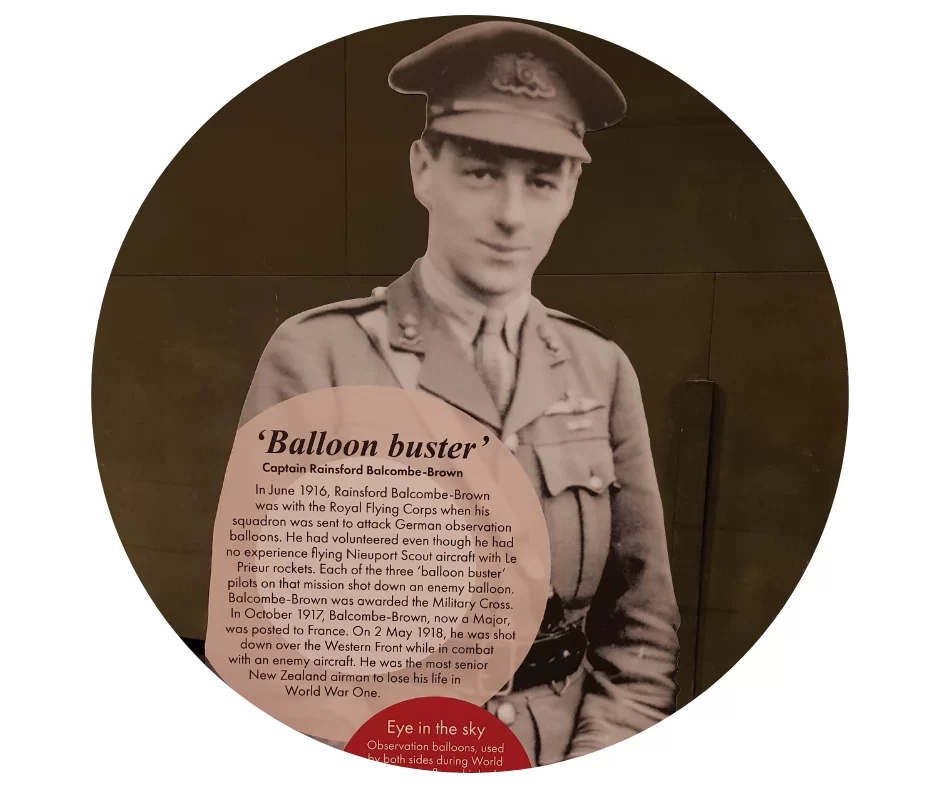 The Result
In the real attack, all three pilots destroyed a balloon with no loss. Balcombe-Browne was awarded the Military Cross for his bravery in the mission, but sadly, was shot down and killed on 2 May 1918. He was the most senior New Zealand airman to lose his life in World War One.