North American P-51 Mustang
Specifications
Display identity: NZ2410
USAAF serial no. 44-74827
Indonesian Air Force serial no. F-367
Manufacturer's no. 122-41367
On display in the Aircraft Hall
The RNZAF received 30 Mustangs in 1945 from the United States as part of the planned replacement of the Corsair fighter aircraft. It was intended that the RNZAF receive a total of 370 Mustangs, however this did not eventuate as the War ended before they could be put into service.
The aircraft were placed in storage until 1951, when they were issued to the four squadrons of the Territorial Air Force (TAF) – Otago, Canterbury, Wellington and Auckland. The majority were withdrawn from service in 1955, with most being sold for scrap in 1958.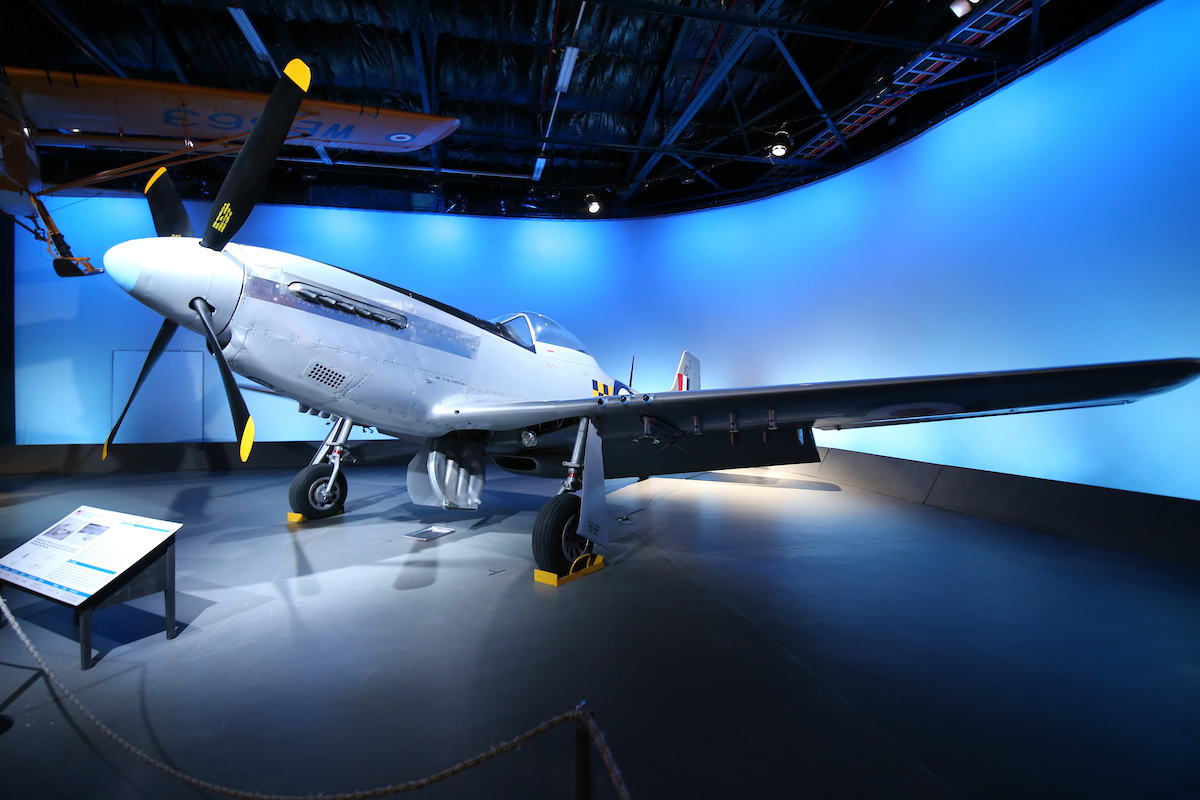 This aircraft was originally built in 1944 by North American Aviation at its factory in California for the United States Army Air Forces. It was converted to a post-War P-51D 'Cavalier' model in 1967, and supplied to the Indonesian Air Force under the US Mutual Aid Programme in 1972, before being retired from service and placed into storage in 1976.
With no genuine RNZAF Mustang available, this aircraft was acquired by the RNZAF Museum in 1985 in exchange for a Vampire T.11, and was rebuilt to its original P-51D standards at RNZAF Base Ohakea. It is displayed as NZ2410, which served with No. 4 (TAF) Squadron at Taieri from 1951-1955.