Nicknamed the 'paraffin parrot', the distinctive-looking Wasp helicopter was the first aircraft to be jointly operated by the Royal New Zealand Navy (RNZN) and the RNZAF.
The Wasp was developed in the early 1960s by British aerospace company Westland Helicopters, and designed primarily as an anti-submarine warfare aircraft which operated from combat ships.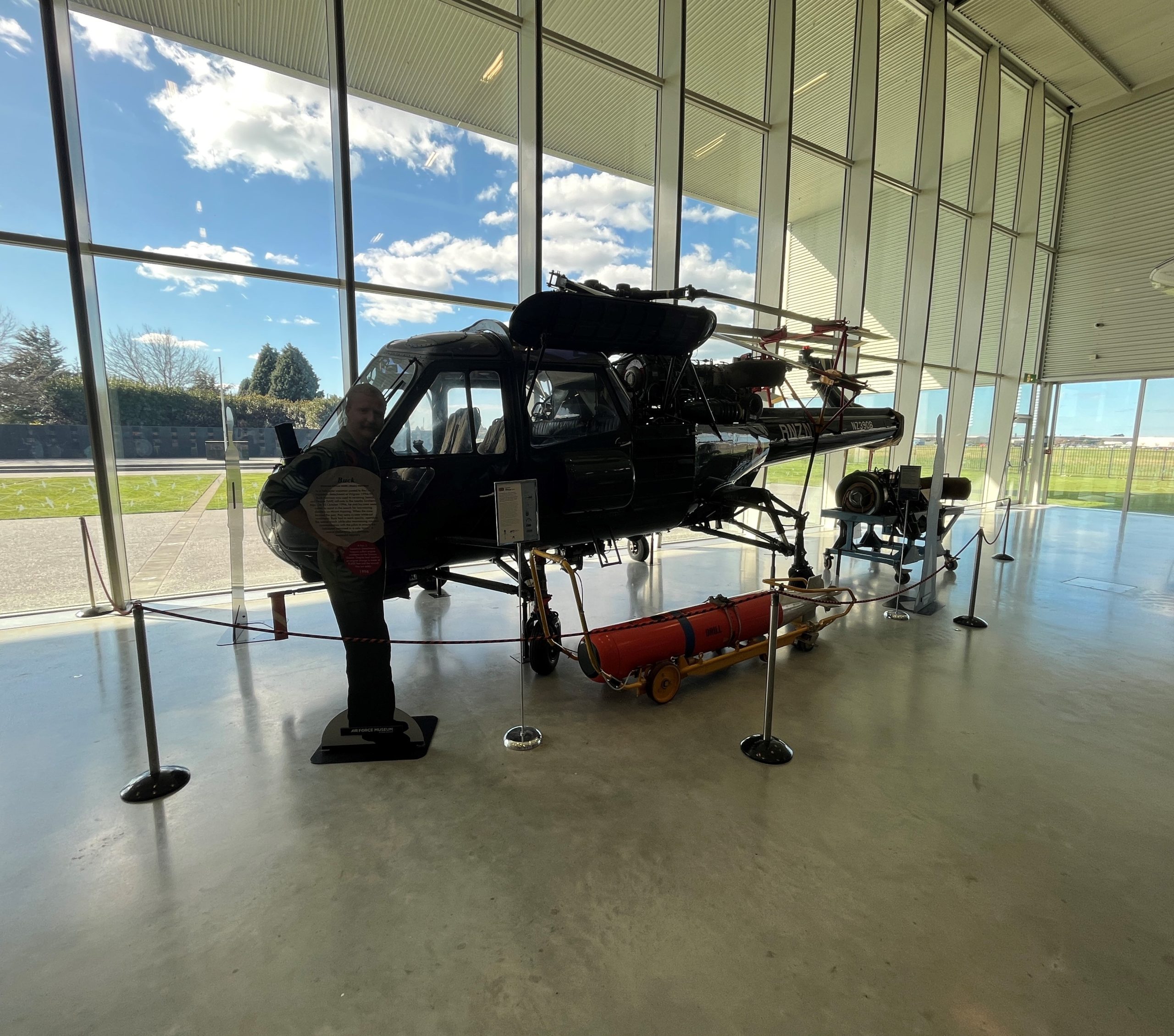 NZ3906 first entered service with the Royal Navy's Fleet Air Arm in 1964 and served both in Singapore and the United Kingdom before being sold to the RNZN in July 1982. It arrived in New Zealand aboard HMNZS Wellington in December that year, and served for several years before being retired in 1995. NZ3906 was sold to Westland Helicopters, which in turn donated it to the Museum in 1998.
Another Wasp, NZ3902, survives in the collection of the National Museum of the Royal New Zealand Navy in Auckland.