The end of Summer in 1981 at RNZAF Base Ohakea was marked by a full-scale episode of PDA. Not a public display of affection (although who's to say that didn't happen?) but a public display of aircraft.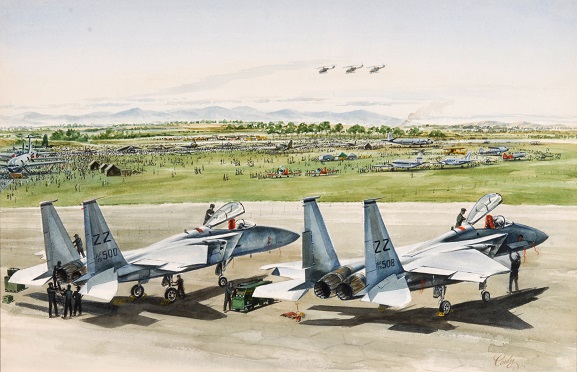 Air Force Day '81, held at Ohakea on 28 February as a fundraiser for the proposed new RNZAF Museum, attracted between 60,000 and 80,000 visitors, with a full programme of flying demonstrations and static displays. It was a welcome return to form after a series of lean years: Air Force open days – and other events featuring RNZAF aircraft – had been held regularly throughout the 1950s and 1960s and attracted big crowds, but skyrocketing fuel costs associated with the global oil shocks of the 1970s saw few take place during that decade. Happily, a change of era also brought more favourable economic conditions for an air show.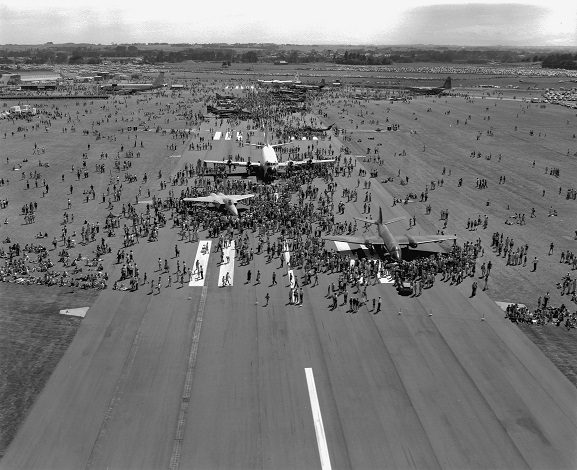 The line-up for Air Force Day 1981 included some significant drawcards. Aircraft from across the RNZAF were on display and, because the event coincided with the end of a series of ANZUS (Australia, New Zealand and United States) military exercises, they were joined by those of visiting air forces – the first time that this had happened in 16 years. The United States Air Force was represented by its F-15 Eagle, F-4 Phantom, KC-135 tanker and C-130 Hercules aircraft, while the Royal Australian Air Force brought their Mirage, F-111 and B20 Canberra models. The Royal Air Force was also on base, represented by a VC10. Of these aircraft, the F-15, F-111, Mirage and Canberra all featured in the air as well as on the ground. There were also extensive technical, welfare and educational displays to view in the hangars.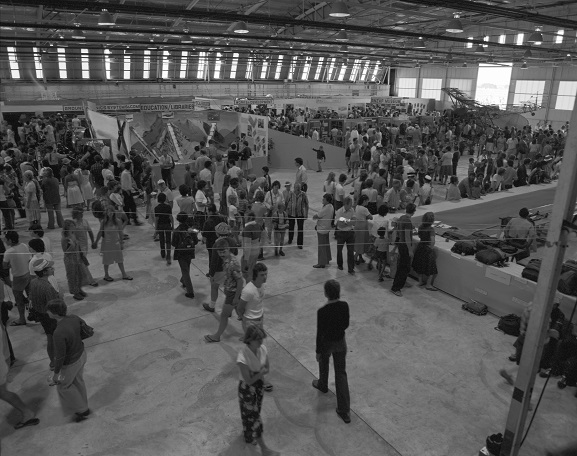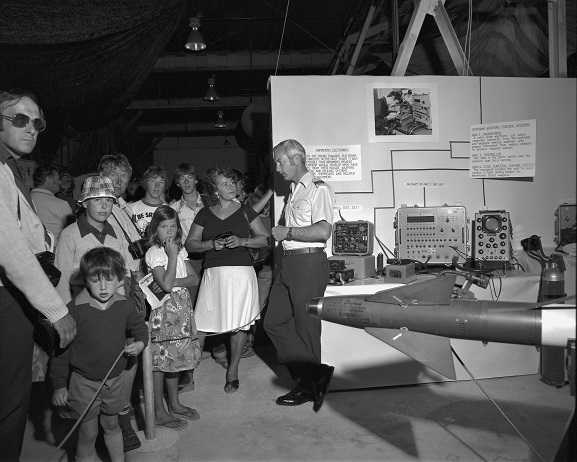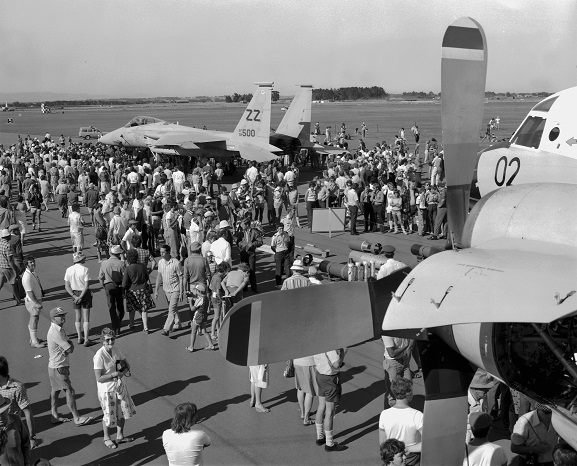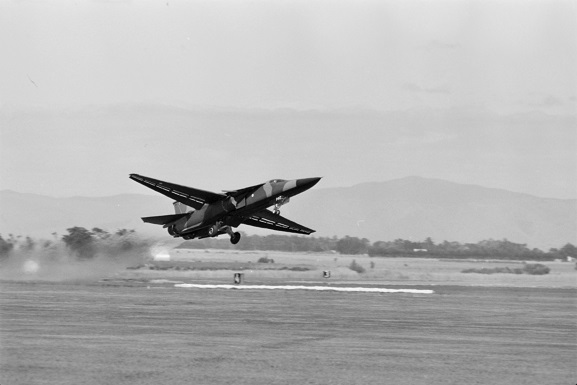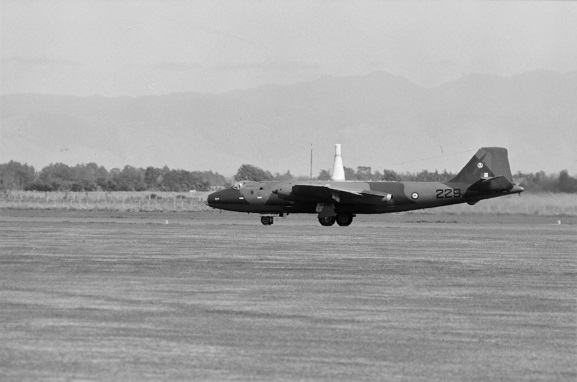 Formation aerobatics occupied several spots on the day's flight schedule and included a special attraction: the first public outing of a No. 75 squadron RNZAF Skyhawk aerobatic team. Led by Wing Commander Graeme 'Goldie' Goldsmith and known informally as RAGNSBQGAT  – 'Red And Gold Nothing Special But Quite Good Aerobatic Team', the five-strong team proved to be much more than 'quite good'. Air Force Day 1981 was to be their only show, but it set the stage for future Skyhawk aerobatic displays by No. 75 Squadron teams, including the most famous – 'Kiwi Red'.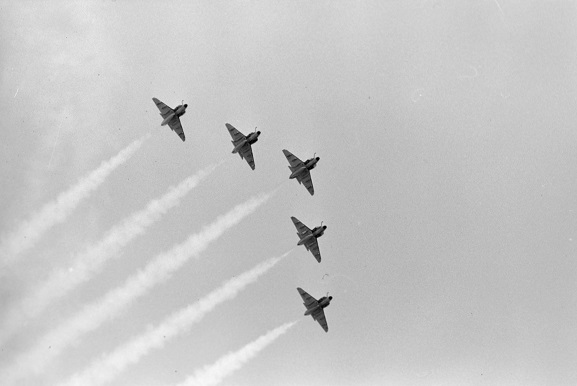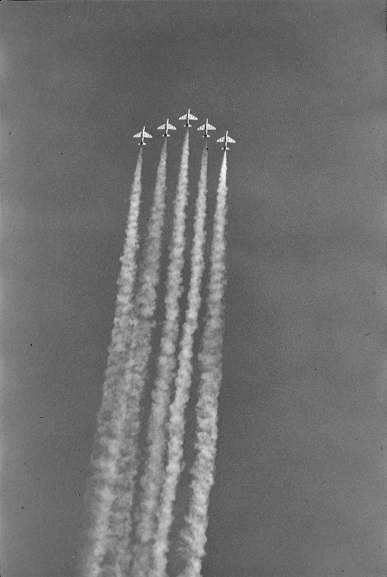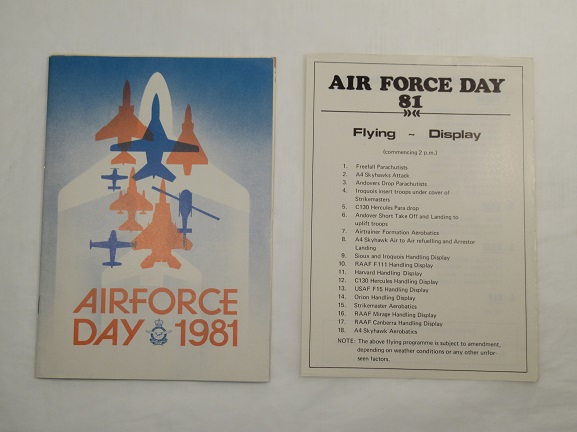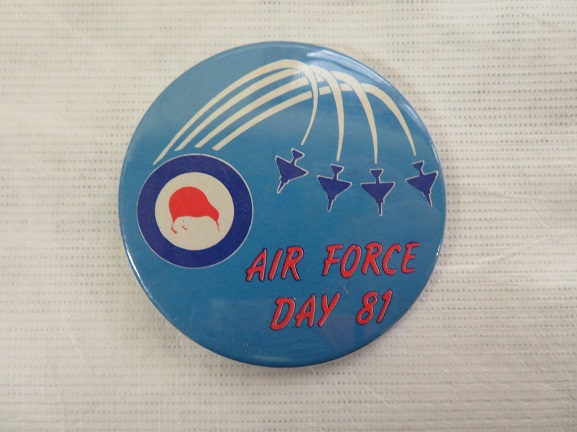 Commemorative Badge, Air Force Day '81. From the collection of the Air Force Museum of New Zealand.