For the second year in a row, Germany's famous Oktoberfest celebrations have been cancelled – thanks entirely to our new 'BFF' Covid-19. Traditionally due to start today, the festivities in the Bavarian beer tents will be familiar to many travellers, especially those whose Munich Contiki tour stop was scheduled to coincide with them. This said, not everyone can make it to Germany – even in a normal year, so there's nothing unusual about finding an 'Oktoberfest' (or any kind of beer fest) down at your local.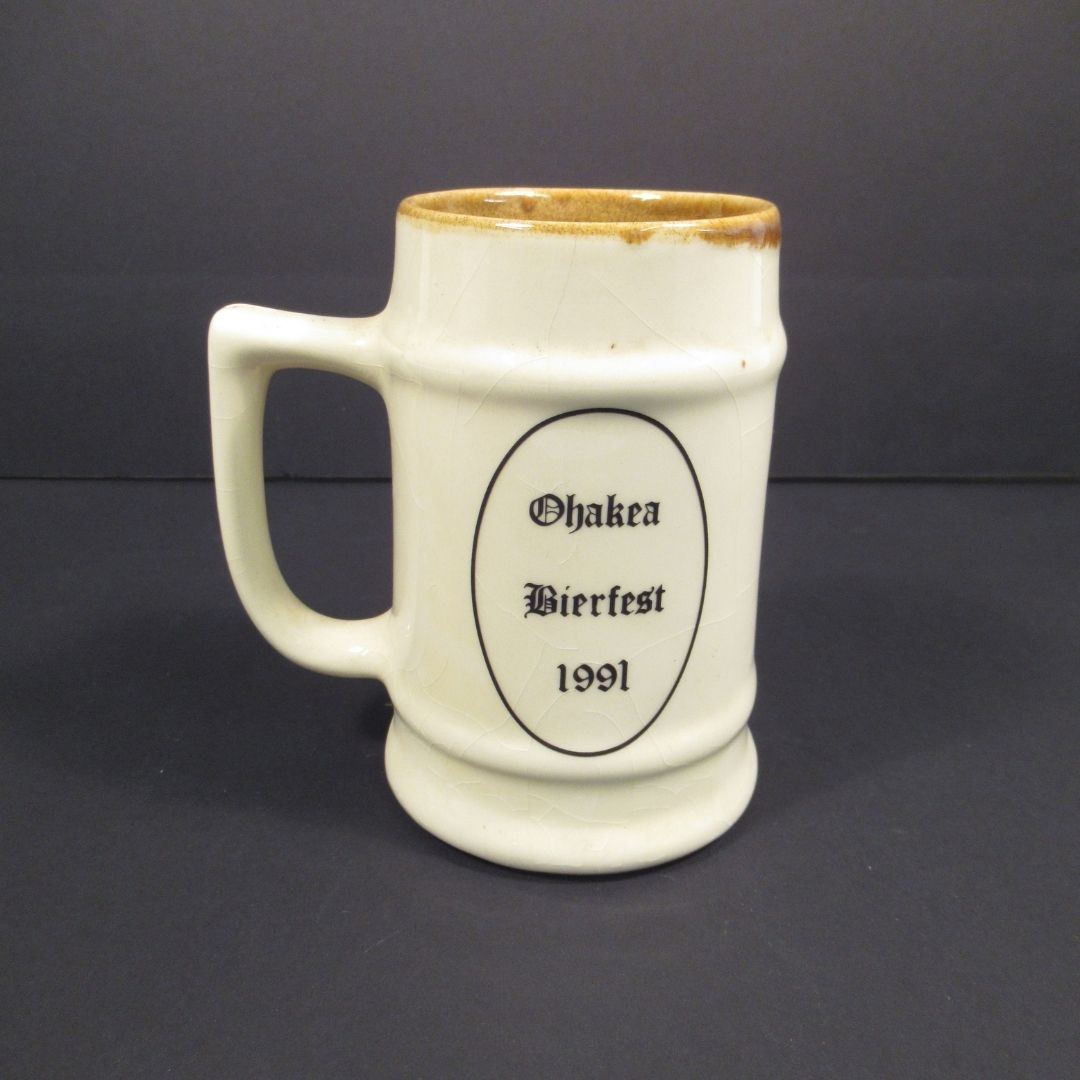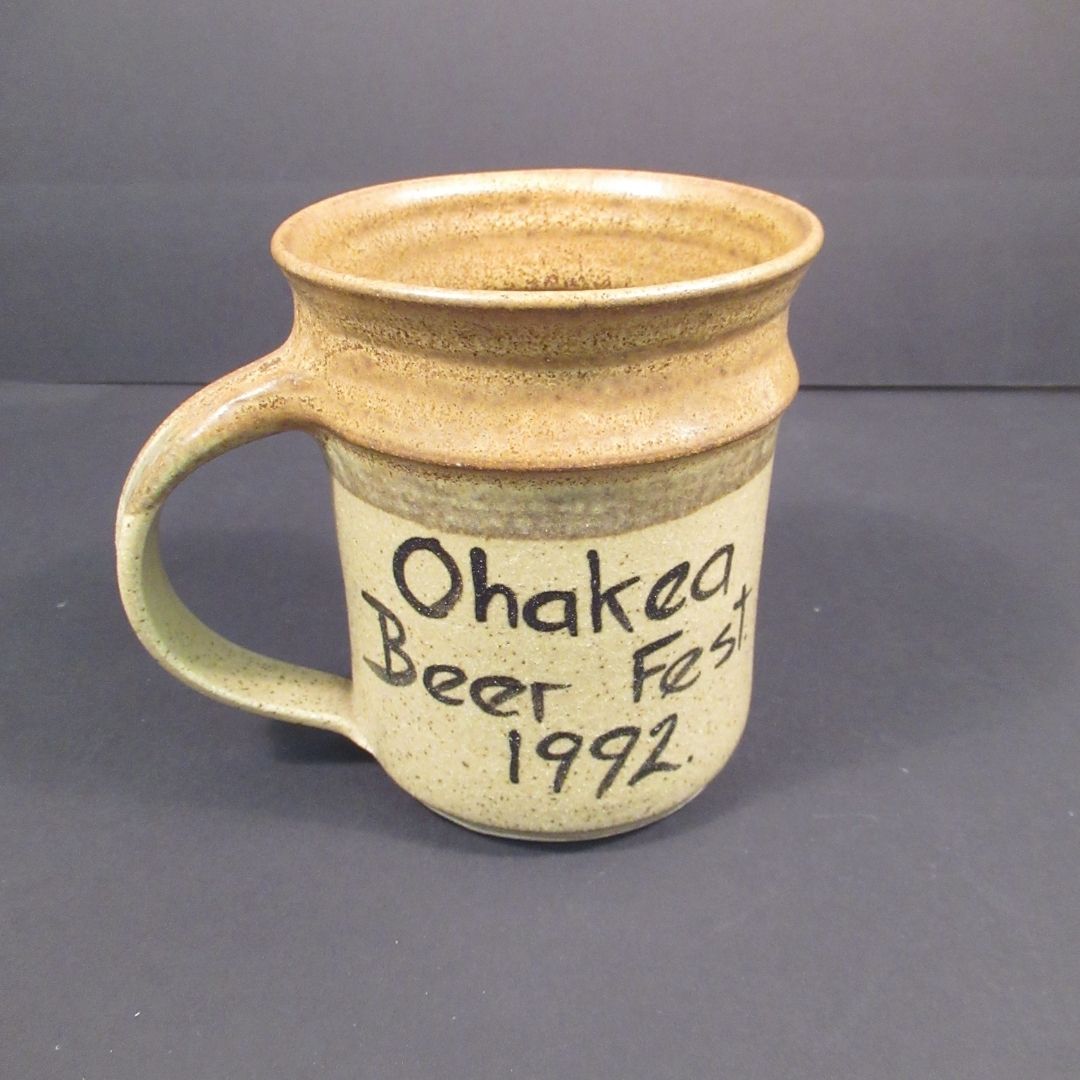 These potent examples of pottery are a testament to that, commemorating several years' worth of beer fests held at RNZAF Base Ohakea. They were donated by a self-described 'regular' at the Ohakea baggies' (junior ranks) bar, and the most distinctive mug comes from the baggies' own beer fest, held in 1992, seen below. The grey glazed earthenware stein holds approximately a litre of liquid and features a scrolled handle and hand-painted decoration. It was made locally at Sanson Pottery, almost within staggering distance of Ohakea.
Oans, zwoa, drei, g'suffa!