On 1 April 1947, the New Zealand National Airways Corporation (NAC) officially launched its operations. The NAC period – with its Dakota DC-3 airliner in particular – is considered by some to be the 'golden age' of air travel in New Zealand. This blog highlights how the RNZAF contributed to the emerging national airline.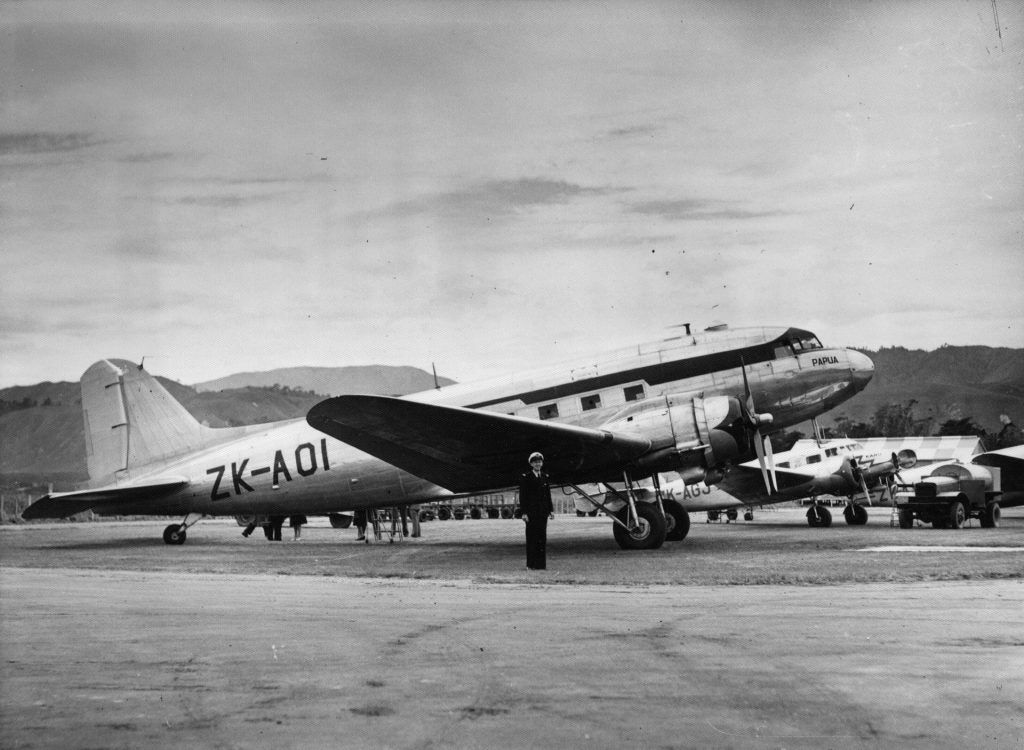 Nationalisation of New Zealand air travel
In the mid-1930s, commercial aviation in New Zealand expanded. A transport board was set up to provide regulation and granted licences to four airlines: Union Airways, Cook Strait Airways, East Coast Airways, and Air Travel Ltd. Coordination between these airlines meant that most main centres were covered by their routes.
During World War Two, the New Zealand domestic airlines largely shut down. In the hiatus before these commercial services could be re-established, the government sought the nationalisation of air transport in New Zealand. The National Airways Act was passed in December 1945, establishing the New Zealand National Airways Corporation (NAC) as the state airline.
RNZAF civilian services
Before NAC was up and running, civilians could travel courtesy of the RNZAF. In October 1945 the No. 40 Squadron air transport service was established, initially to repatriate servicemen from the Pacific and other locations abroad, and then around New Zealand.
The internal air service carried nearly 10,000 military passengers in the first two months, and during 1946, started carrying fare-paying civilian passengers. The RNZAF carried out other domestic transport duties, too: 40 Squadron was also under contract to run the New Zealand Rail Cook Strait freight service, and 42 Squadron operated a mail service between Auckland and Wellington.
Civilians were also able to travel to the South Pacific via the 'Regional' service provided by 40 Squadron. Douglas Dakotas flew the Auckland – Norfolk Island – Fiji – Tonga – Western Samoa – Cook Islands route, and Short Sunderland flying boats flew from Auckland to Fiji.
When services were extended to civilians, the percentage of fare-paying traffic increased rapidly, and in December 1946 90% of all passengers carried by the RNZAF were civilians.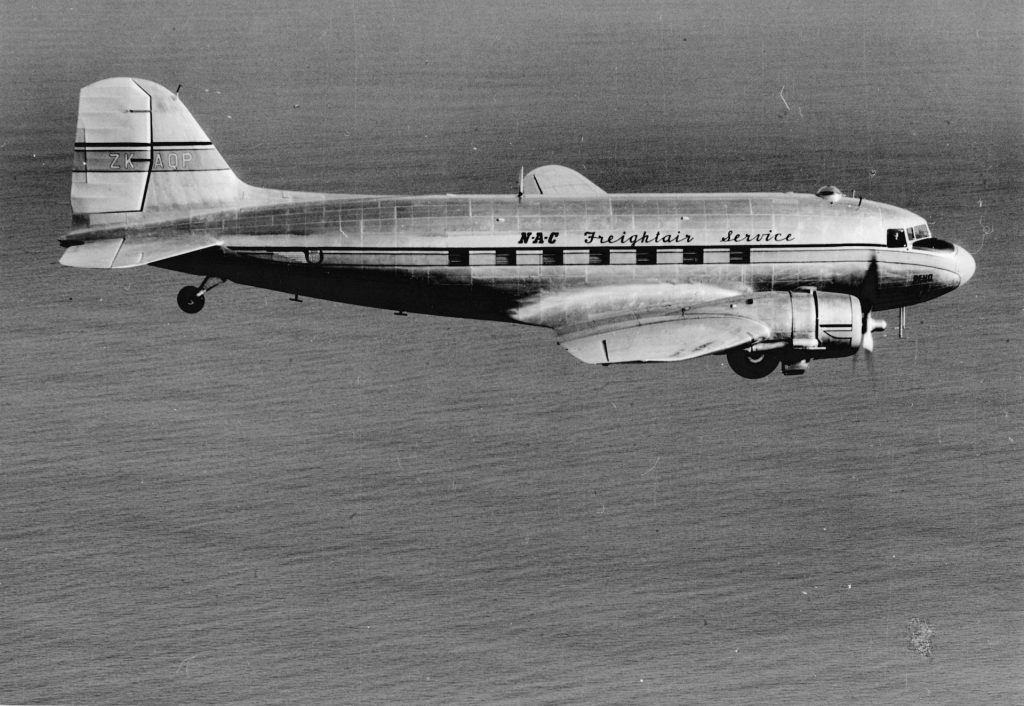 The RNZAF and preparations for NAC
Elements of the RNZAF were set up to prepare personnel for the future NAC. On 9 November 1945 the Air Navigation School (ANS) was formed at Wigram, its immediate function to provide aircrew with civilian qualifications ready for immediate transfer to NAC.
As there was a surplus of trained pilots after the war (too many to retrain) this scheme offered an opportunity for a number of them to keep flying. Many aircrew and aircraft technicians applied to transfer, and so began a tradition of the national airline enticing personnel away from the Air Force!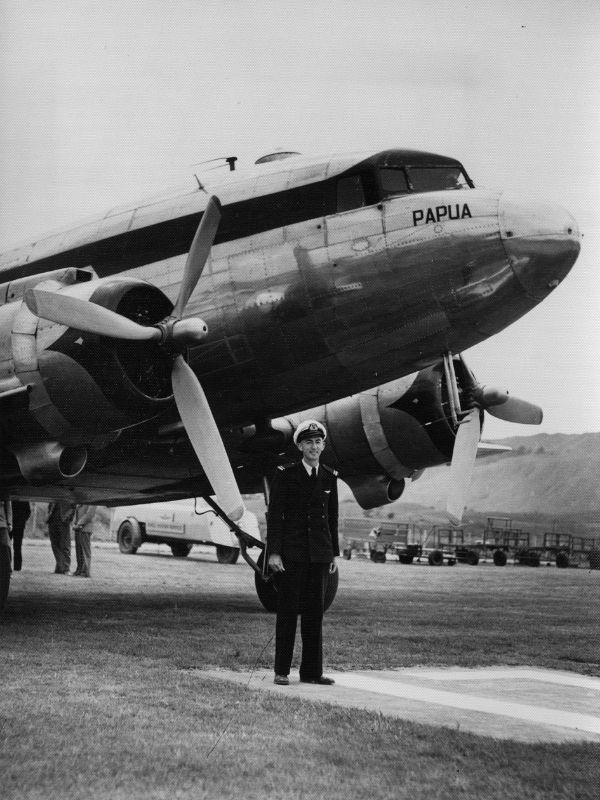 RNZAF personnel were also involved in the highest levels of NAC management. Chief of Air Staff Air Vice-Marshal Sir Leonard Isitt retired from the RNZAF in May 1946 to become NAC's Chairman of Directors. Isitt was involved with developing New Zealand's domestic and international airlines for another 17 years, before finally retiring in 1963.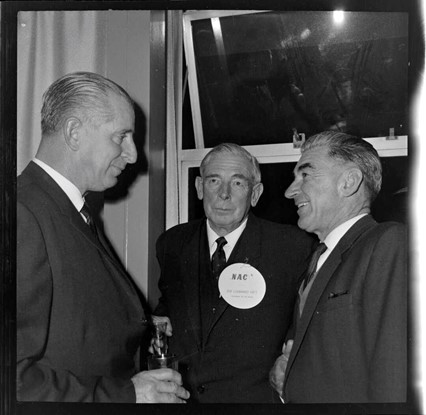 NAC takes over
On 1 April 1947, NAC formally began operations and that year gradually took over all civilian air activities. The RNZAF was no longer required to provide an airline service, train staff or prepare aircraft. With most of its aircraft and personnel transferred to NAC, No. 40 Squadron was disbanded on 31 October 1947.
It was reformed a few years later in 1954 with Hadley Page Hastings aircraft previously operated by No. 41 Squadron, and has served continuously ever since. The former RNZAF aircraft – the ubiquitous Douglas Dakotas, as well as Lockheed Lodestars, Short Sunderlands and De Havilland Dominies – were given new identities and distinctive liveries. Some of the Dakotas transferred to NAC came full circle and returned to the RNZAF in the 1960s.
From an act of parliament and largely military origins, NAC continued to operate a domestic passenger service until 1978, when it amalgamated with New Zealand's international airline, Air New Zealand.