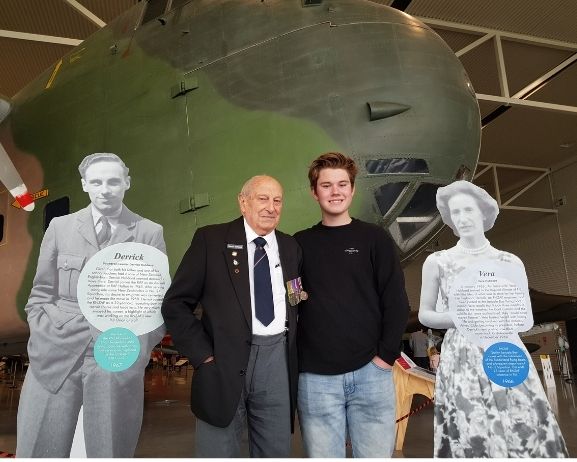 When Air Force veteran Derrick Hubbard flew solo on his 90th birthday with the Canterbury Recreational Aircraft Club (CRAC) in 2017, he and his wife, Vera, decided they would like to 'pay it forward' and sponsor a young person to experience the same opportunity.
The image above shows Derrick's and Vera's 1000 Stories figures. They are both former Air Force Museum volunteers.
In 2020, amid the turmoil of Covid-19 and the passing of his wife of 70 years, Derrick approached CRAC flying instructor, Dave Mitchell, and Air Force Museum of New Zealand Education Officer, Chris Davey, to seek out a deserving young trainee pilot. After a rigorous application process and successful interview, Armani Hansen, a 16-year-old Rangiora High School student was selected as the recipient of sufficient funding, from Derrick and (the late) Vera Hubbard, to receive instruction to the point of a solo flight and, perhaps, a little beyond.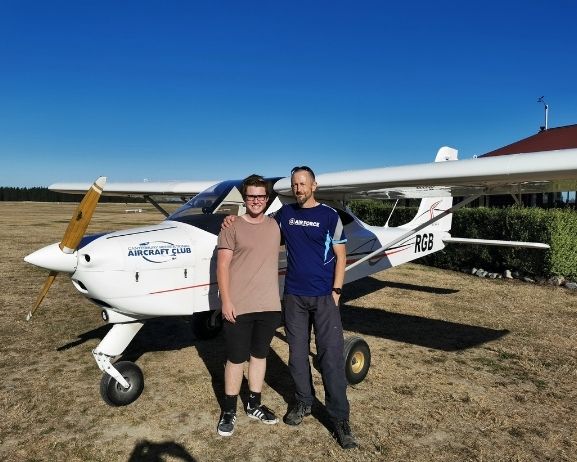 Armani has had a passion for flight from a young age and was already working part-time at the New World Rangiora supermarket to save for his long-term goal, to become a pilot. Having also been selected for a Gateway Aviation programme at high school, where he is enhancing his theory of flight knowledge, Armani took to lessons enthusiastically and efficiently. His CRAC instructor, Dave Mitchell, put Armani through his paces in weekly flight lessons, commenting on one late-February flight that "I could have stepped out of the aircraft there and then and sent him off."
On Tuesday 23 March, at the Rangiora Airfield, Armani was scheduled for a further flying lesson. What he didn't know, was that this could well be the day that he would fly solo, given the right weather conditions and his instructor's confidence that he was ready. As with most trainee pilots, the solo flight is announced during a lesson, if deemed ready by their instructor, which also reduces a nervous build-up for the trainee involved! With Armani's family secretly escorted into the CRAC clubrooms by Chris Davey, the group watched as Dave Mitchell instructed Armani through 'touch and go' circuits, before taxiing to the clubrooms. Dave recounts, "I told him we were taxiing back to the threshold for another take-off, and when near the clubhouse I added – "But this time you are doing it on your own. I am getting out now".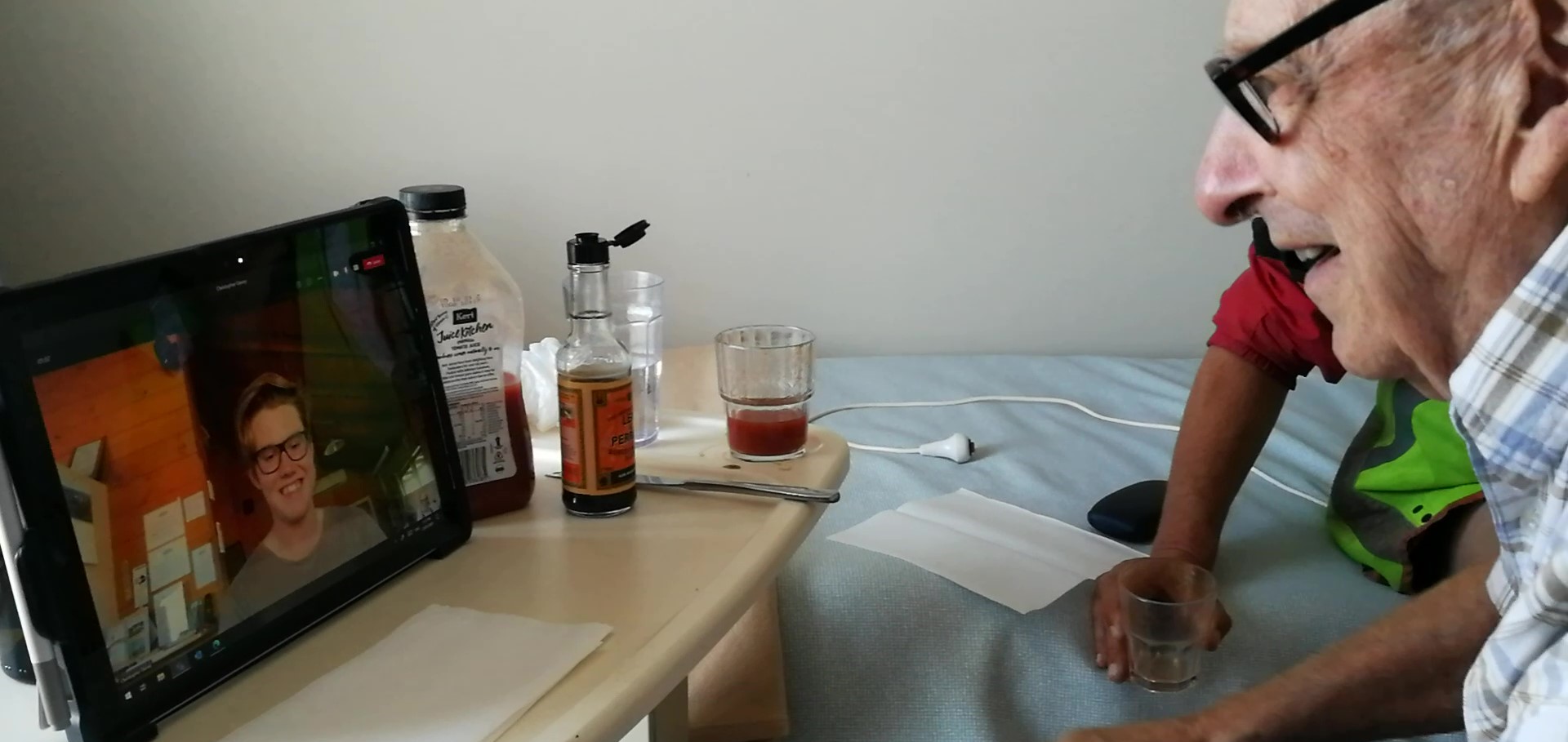 With Derrick watching from his retirement home, via video call, Armani took off and did a circuit of the airfield, with an empty seat next to him. As he executed what Dave called "a textbook landing", he finally spotted his family next to the clubhouse. After shutting down the aircraft engine a wonderfully emotional celebration ensued, with very proud parents, siblings, and flight instructor. Armani recalls, "It was a very exciting and exhilarating experience that I will never forget. When Dave, my flight instructor, got off the plane and said I was going to go up solo, I couldn't keep the grin off my face, even though it was nerve-racking – the thought of knowing that I would be at 1200 feet all alone! Thank you so much to Derrick for giving me the Hubbard Flying Opportunity – I will be forever grateful. Thanks to Chris for all of your organising and for choosing me, and to Dave for getting me ready to go solo".
Over chocolate mud cake and non-alcoholic bubbly, Armani chatted to his sponsor, Derrick, via another video call, before the very happy 94-year-old Derrick started 'running out of puff' and signed off for the day. Serena, Armani's mother commented, "What an absolutely incredible day watching my son, Armani, fly his first solo flight! I couldn't be prouder of him. I was nervous and scared but, above all, just so excited for him. He's worked so hard and been so determined to make his dream of being a pilot come true and this is an amazing step towards that goal. Thank you to everybody involved in making this happen – we appreciate it so much!"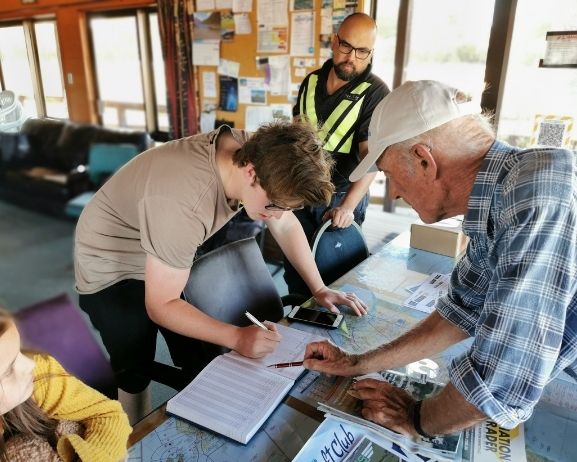 Armani is looking forward to visiting Derrick in person very soon, to recount his solo story and pay gratitude to the wonderful husband and wife who "made his dream come true".