Discover the human story
The life-sized two-dimensional figures that you see around the Museum are part of an ongoing project to share the human side of our Air Force's history.
The '1,000 Stories' project began as the '80 Years in 80 Stories' exhibition, launched by the Museum for the RNZAF's 80th anniversary in 2017. This exhibition featured 80 cut-out figures, each giving a personal insight into the different elements of our military aviation history. '80 Years in 80 Stories' was a finalist in the Service IQ New Zealand Museum Awards in 2017, and its popularity led to it being expanded as an ongoing initiative. A secondary exhibition, 'Kiwis in the RAF', was sent to the UK in 2018 in support of the RAF's centenary celebrations.
Today, our '1,000 Stories' community continues to grow, and is representative of the thousands of men and women who have served with the RNZAF throughout its history. The figures are deliberately placed without hierarchy – you may find aircraftmen alongside air vice-marshals, pilots standing shoulder-to-shoulder with ground crew, and even a squadron mascot or two. All have contributed to making the RNZAF the richly diverse service it is today.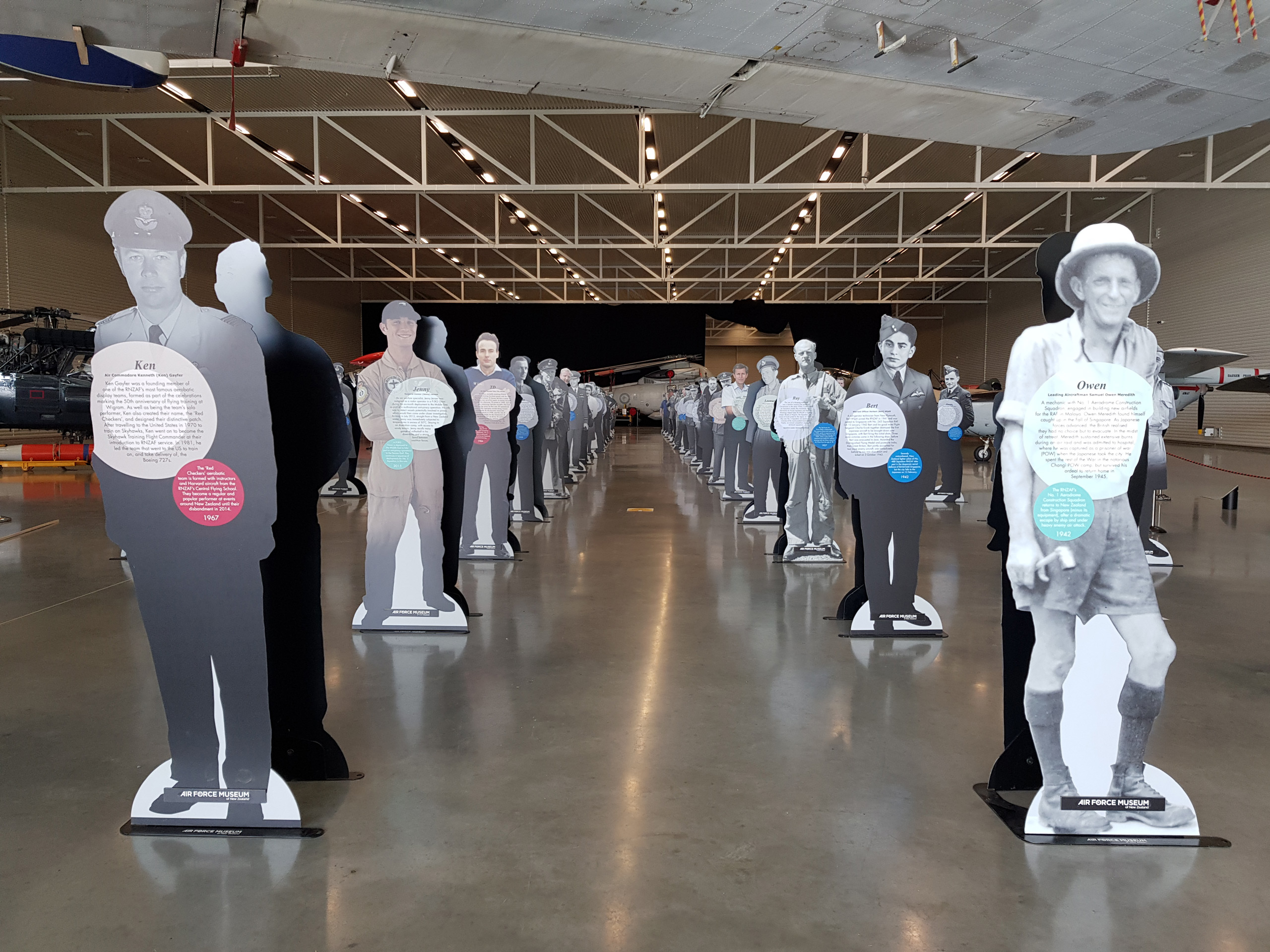 Do you have a story to tell?
As the caretakers of the RNZAF's history, we know there are literally thousands of stories out there about the people who have served in our Air Force over the years.
Our aim is to capture as many of these as we can, so that we can share more about life in the RNZAF, through the eyes of those in uniform. So, whether it's about you or someone else, currently serving or not, tell us more and send your story to: communications@airforcemuseum.co.nz.