Mosquito Mission Flight Simulator
Whakaatanga Kōkiri Namunamu
Take the controls today!
Our popular Mosquito Mission simulator incorporates arcade-style graphics and realistic handling features, with the choice of two World War Two-inspired mission options:
Amiens Prison – Fly through the French countryside to the enemy-held prison and blow a hole in the wall to allow members of the Resistance to escape. Based on the legendary Amiens Prison raid of 1944, this mission features terrain modelled exactly after the landscape surrounding Amiens.
Norwegian Fiords – Search for enemy battleships in the Norwegian fiords and destroy as many as you can before you run out of time. Test your flight skills and reaction time as the ships return fire.
Take some time after your flight to read the information panels in the simulator room and learn all about the amazing aircraft they called 'the Wooden Wonder', and the New Zealanders who flew it.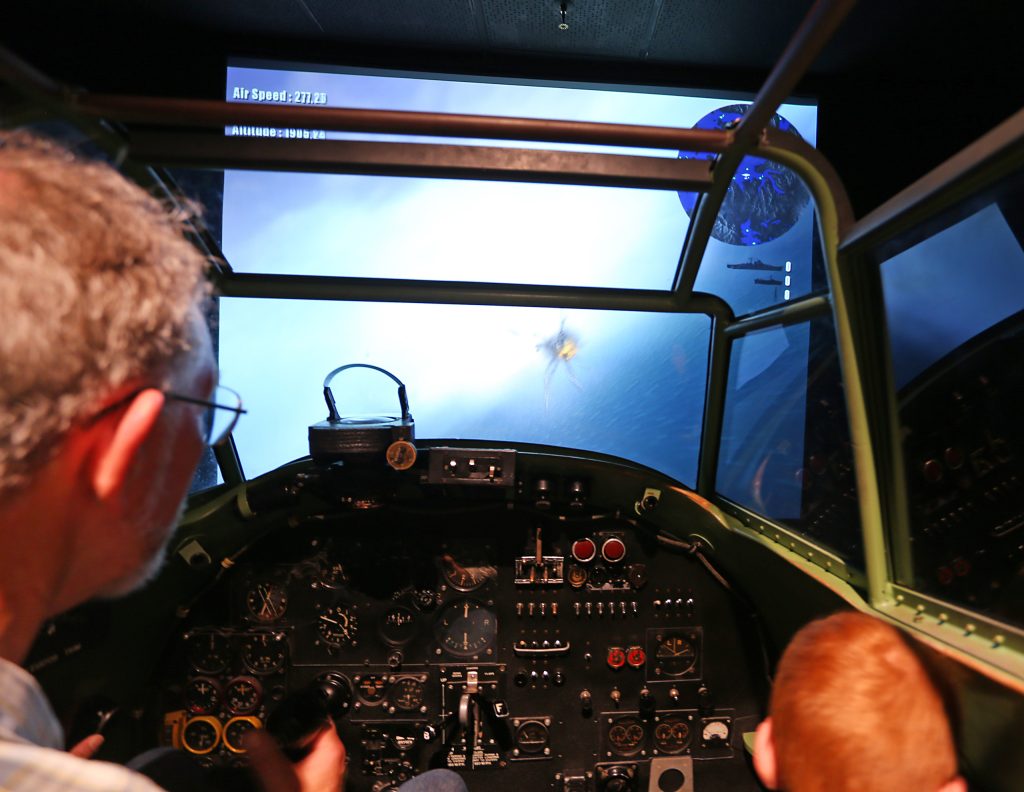 Price: $8.00 per 5-minute flight
OR
Purchase a 5-flight concession card for $30.00 and get your 6th flight FREE
Location: Atrium mezzanine, Level 1.
Hours: Open 09.30am-4.15pm daily