Every day, objects in our collection present our team with unique challenges to overcome if we are to look after them in the best possible way. Some are easy to resolve, some are a bit more difficult. Very few objects are identical, and where they are, their condition might call for an individual solution.
Once such item is this piece of front windscreen glass from a crashed German Messerschmitt Bf.110 aircraft. Weighing in at just under five kilograms, it's a hefty chunk, with an overall thickness of 60mm made up of five layers of glass. It is possible to see the lamination where the windscreen has shattered, and the anti-fogging elements sandwiched between the outermost layers. You would not have wanted to drop this on your foot.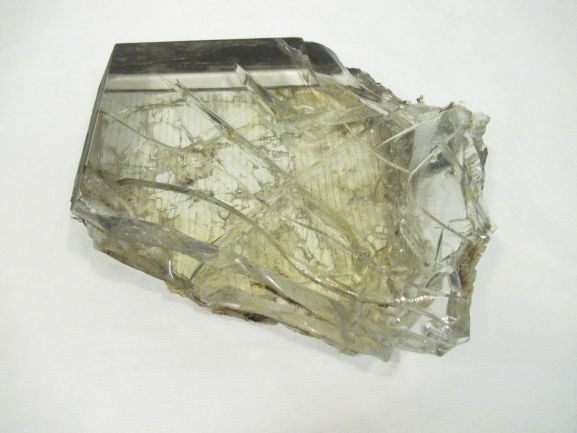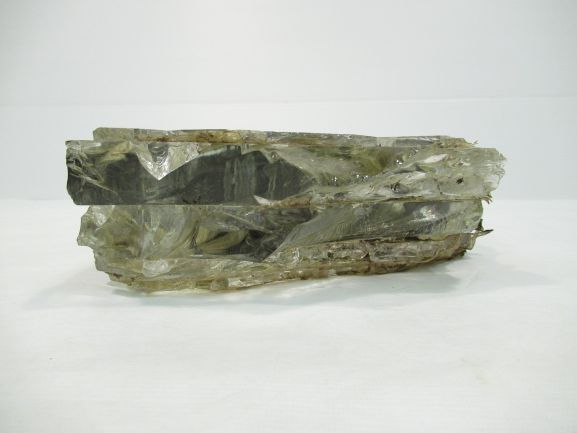 Despite its undeniable solidity, this object is also fragile. Rough handling or rubbing could cause small pieces of glass to break from the edges. The antifogging elements are mounted on a very thin, flexible backing, and are exposed in areas where the glass has shattered unevenly, so they are prone to damage, too. The edges of the glass are also sharp, so we need to be careful!
Storing this item correctly means addressing all these concerns at once, using materials that won't react with the object, or with each other. To ensure the weight of the glass is supported, the piece sits in a custom-carved foam base. Recessing the item stops it from moving about when it is transported, particularly in the event of sudden impact. The edges of the foam follow the shape of the glass but are far enough away that they don't rub against the item when it is lifted in and out. A Tyvek membrane lining gives additional protection by softening the rough edges of the cut foam.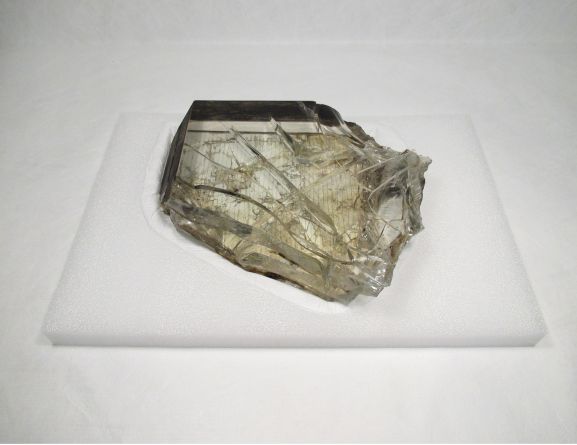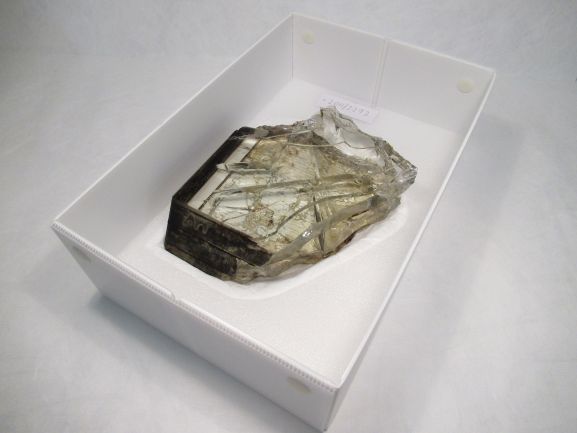 Finally, the entire piece is contained within a lidded box, which protects the glass from external elements, provides a sturdy capsule for us to transport and store it, and isolates a potential cut hazard. As ever, there's a label on the outside – so we know what's there at a glance; sometimes it's the small things!