Public health is all about protecting against community health risks and threats, preventing illness, and promoting health and wellbeing across the population or within groups of people. This blog looks at how the New Zealand military has historically promoted public health messages amongst its personnel, using examples from the RNZAF.
A challenging start
After recently marking the anniversary of the end of World War One, we are reminded that similar to what we are experiencing in Aotearoa today, New Zealand was in the middle of a pandemic when the news of the armistice reached our shores in 1918. The influenza pandemic claimed the lives of around 9,000 New Zealanders in just two months. This figure included many service personnel, like Canterbury Aviation Company (CAC) graduate Daniel Spence, who died of influenza on board the troopship HMNZT Tahiti en route for England on 3 September 1918 and was buried at sea.
You can learn more about the experience of passengers onboard the Tahiti in "The Death Ship: A Fateful Voyage" exhibition and associated digital resources at the National Army Museum Te Mata Toa.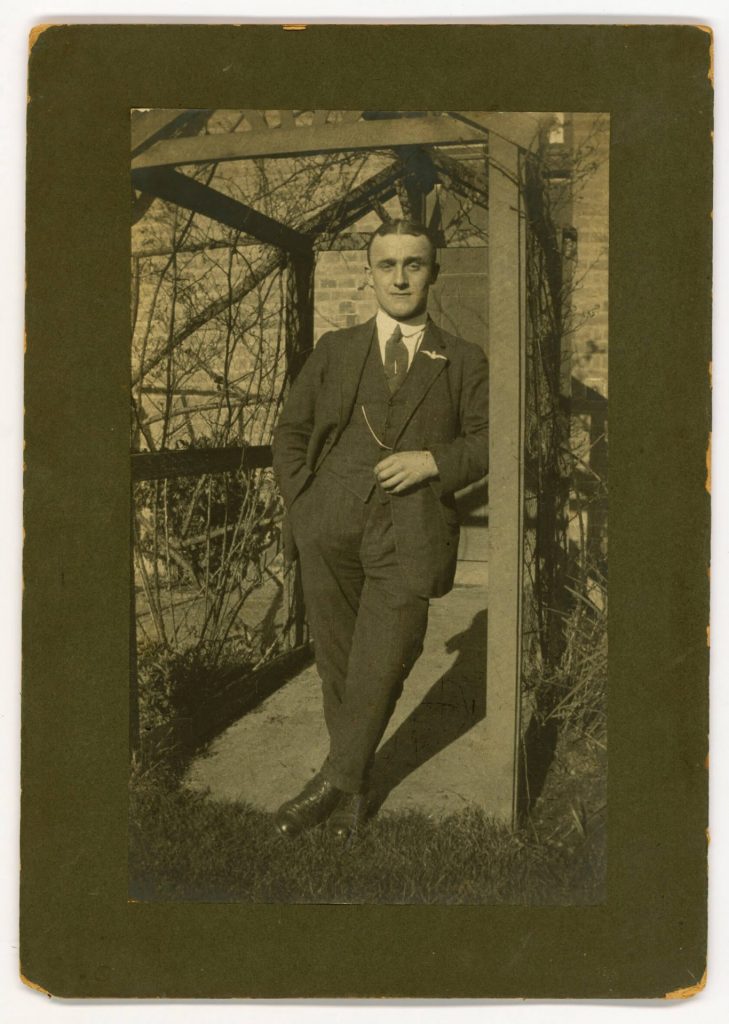 According to research by public health and war studies scholars, careful planning by the New Zealand military 'could probably have prevented some of the infectious disease burden – perhaps even hundreds of deaths (especially influenza and dysentery)' in this early period. [1] They outline the following strengths and weaknesses of the military's response to infectious diseases in World War One:
Strengths: vaccine use, malaria control, outbreak control at Trentham, and some aspects of Sexually Transmitted Infection (STI) prevention and control (improved recreation options, treatments, access to condoms, risk education)
Weaknesses: overcrowding of camps and troopships, inadequate quarantine (Tahiti) and camp closure, conditions at Gallipoli, other aspects of STI prevention and control (punitive approach, access to alcohol, over-emphasis on women)
So how did the New Zealand military services go on to deal with such challenges in later decades? Let's look at some examples from air force history.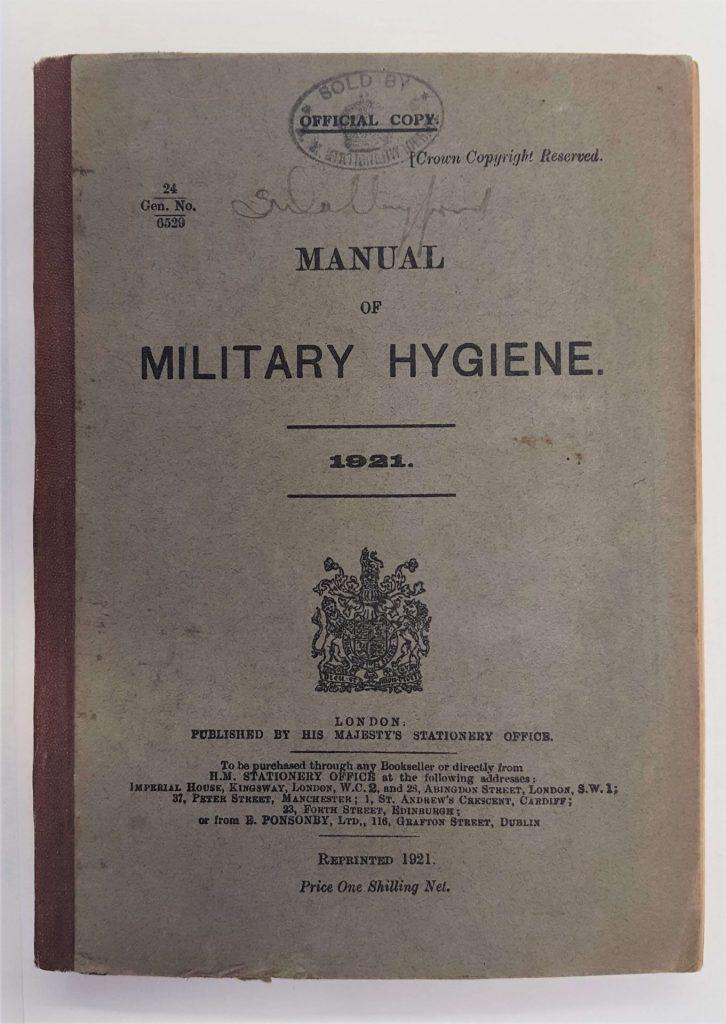 Public health in our collection
Having a fit and healthy military force is crucial to the defence of Aotearoa New Zealand. In the inter-war period, lessons learned from previous wars were recorded and disseminated widely, as seen in the above official manual on Military Hygiene, with a specific focus on sanitation in the Army. Published by the War Office London in 1921, this copy is signed by Air Commodore Sidney Wallingford, a pilot with the RFC/RAF from 1918-1920, and later the RNZAF.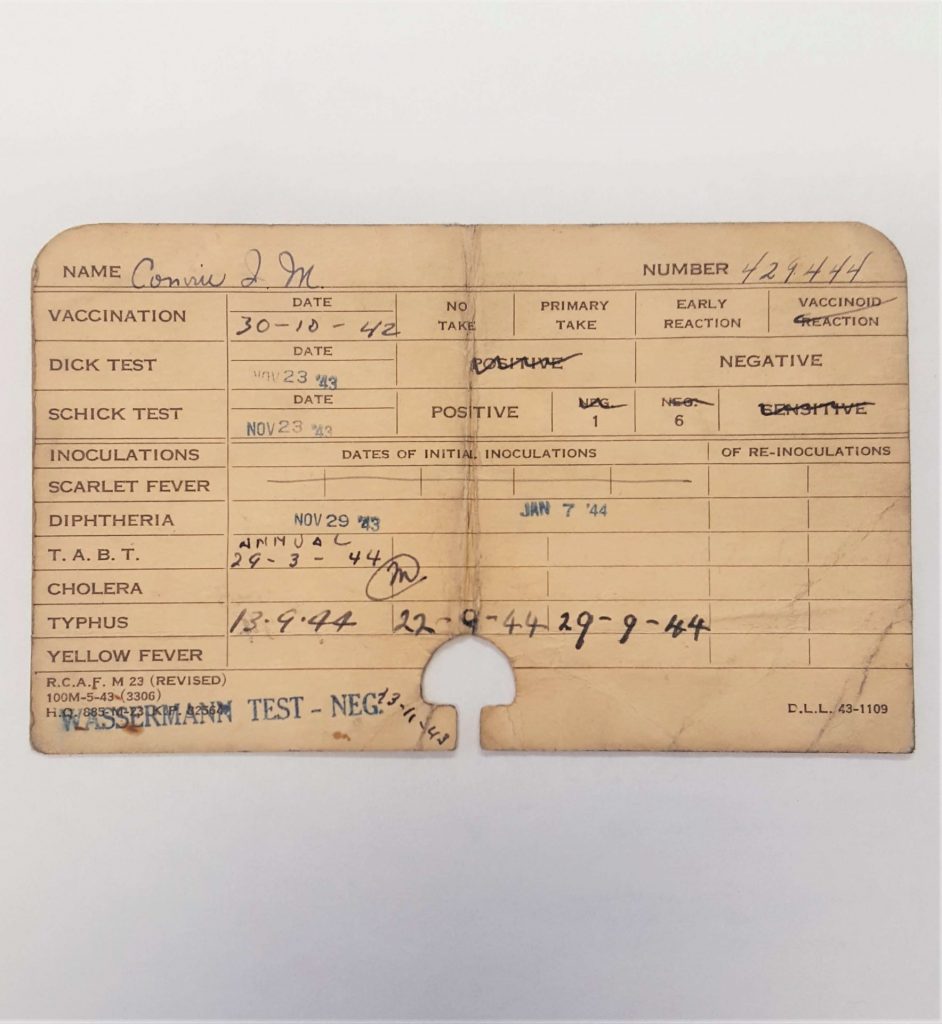 Vaccination was used by New Zealand forces as a method of protection as early as World War One, particularly against typhoid, tetanus, and smallpox. This Royal Canadian Air Force (RCAF) inoculation card belonging to Flight Sergeant Ian Comrie, records vaccinations received from 30 October 1942 through to 29 September 1944, when he underwent aircrew training with the RCAF during World War Two.
Venereal disease (V.D.) was a challenge in both world wars and Sexually Transmitted Infection (STI) prevention continues to be an important aspect of health education today. Below are two posters – the first (Form NZ War 707) was printed in January 1942 and used to instruct on self-treatment of V.D.; the second is from the Crib 20 Afghanistan deployment in 2012.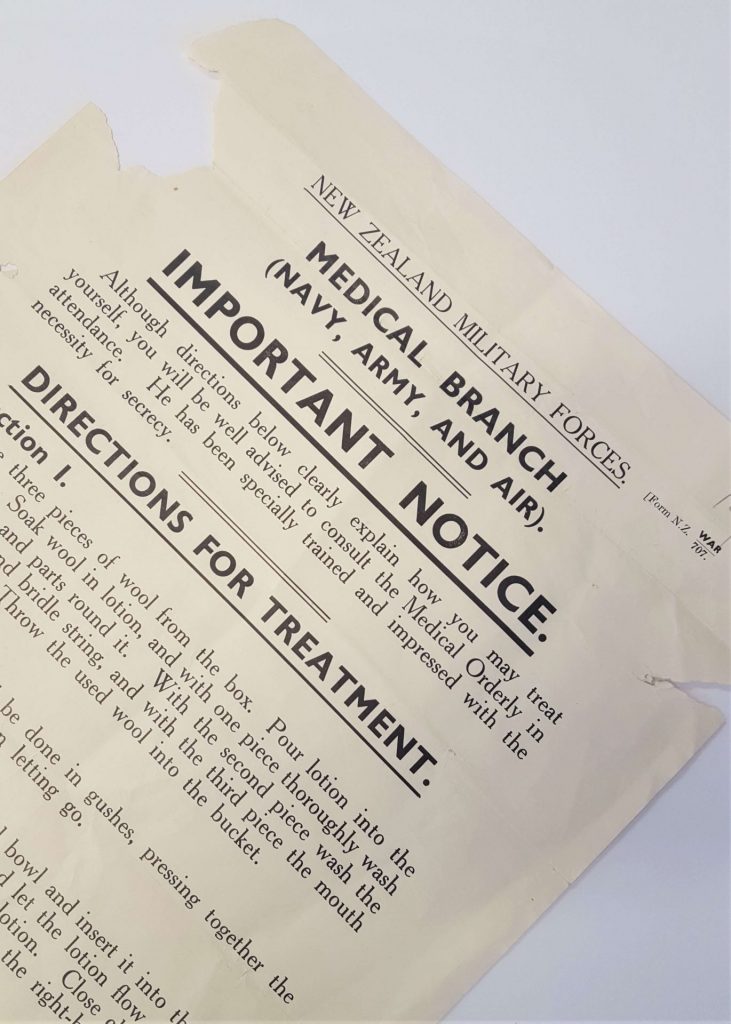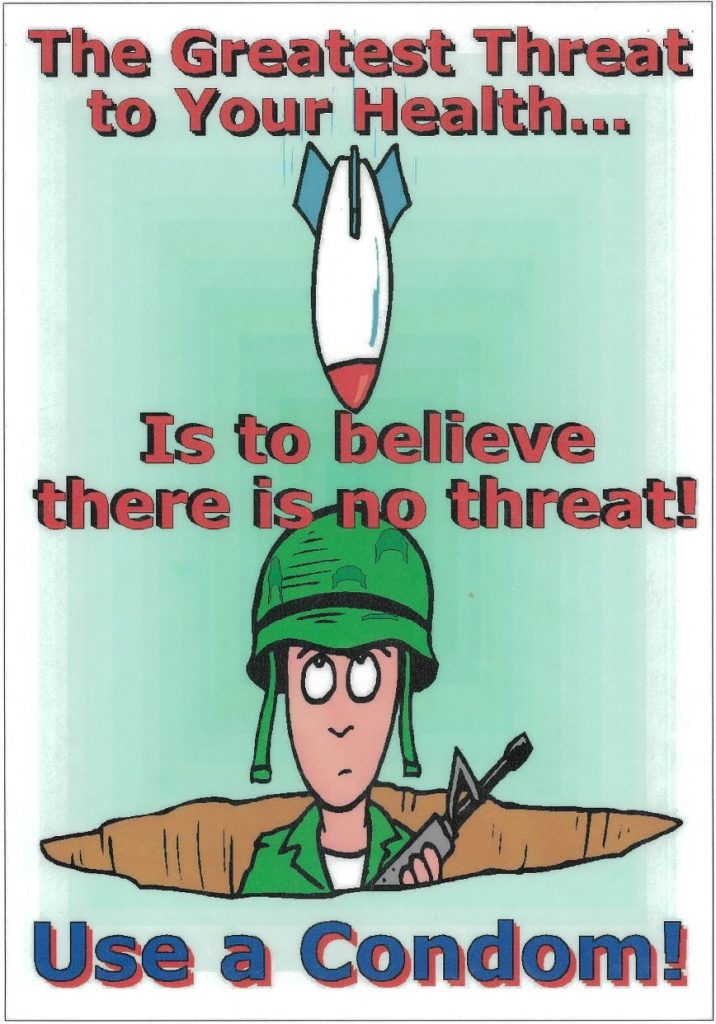 This American matchbook, used to hold matches, was also a light-hearted way to remind servicemen to use protection, clearly stating on the label: "You're no match …… for V.D. No is the best tactic, the next prophylactic". "Don't get burned…use cover" is printed above the striking surface.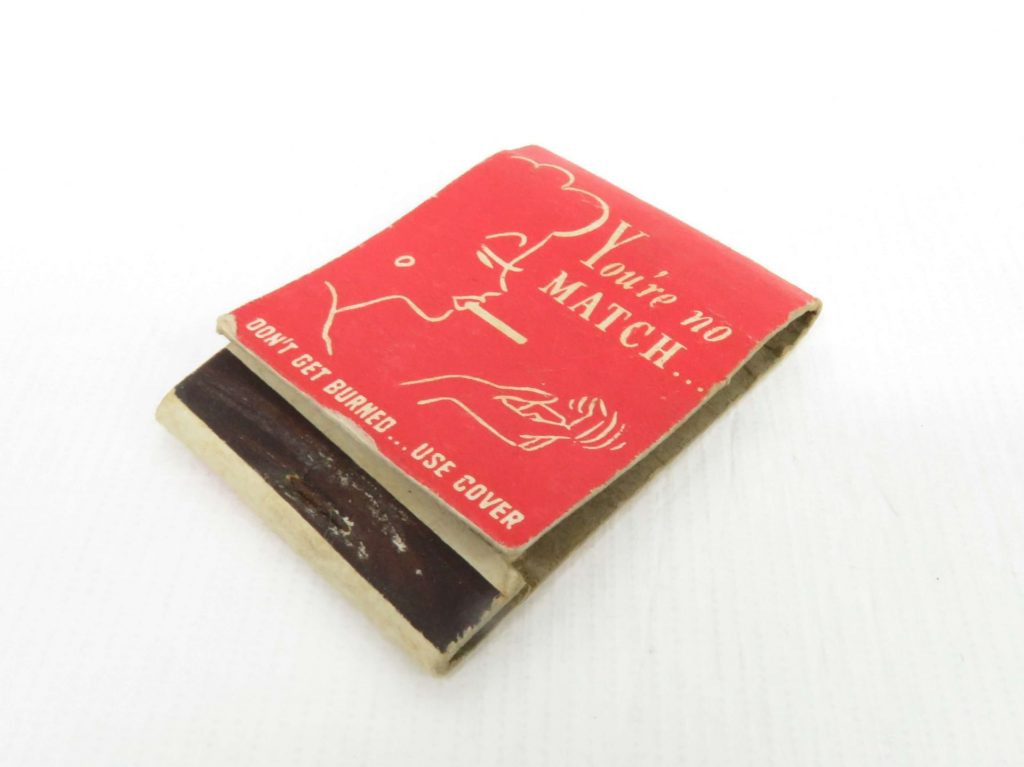 Malaria is another health threat common across the history of the RNZAF, especially in deployments to tropical areas. From the use of humour as a creative ploy in a cartoon-illustrated US War Department booklet promoting military efforts to combat malaria, to the use of warning cards carried by individuals recently returned from malaria-infected areas and daily use of anti-malarial tablets while on deployment.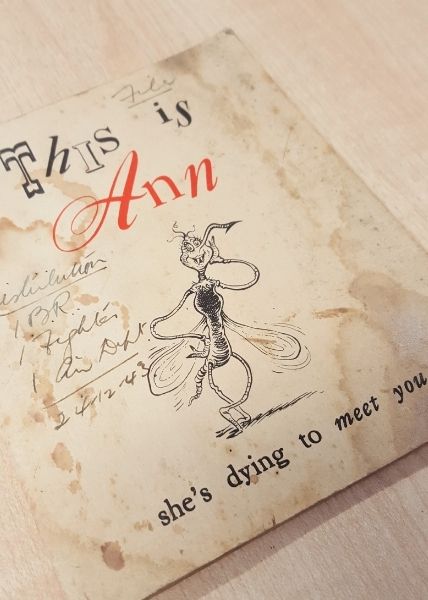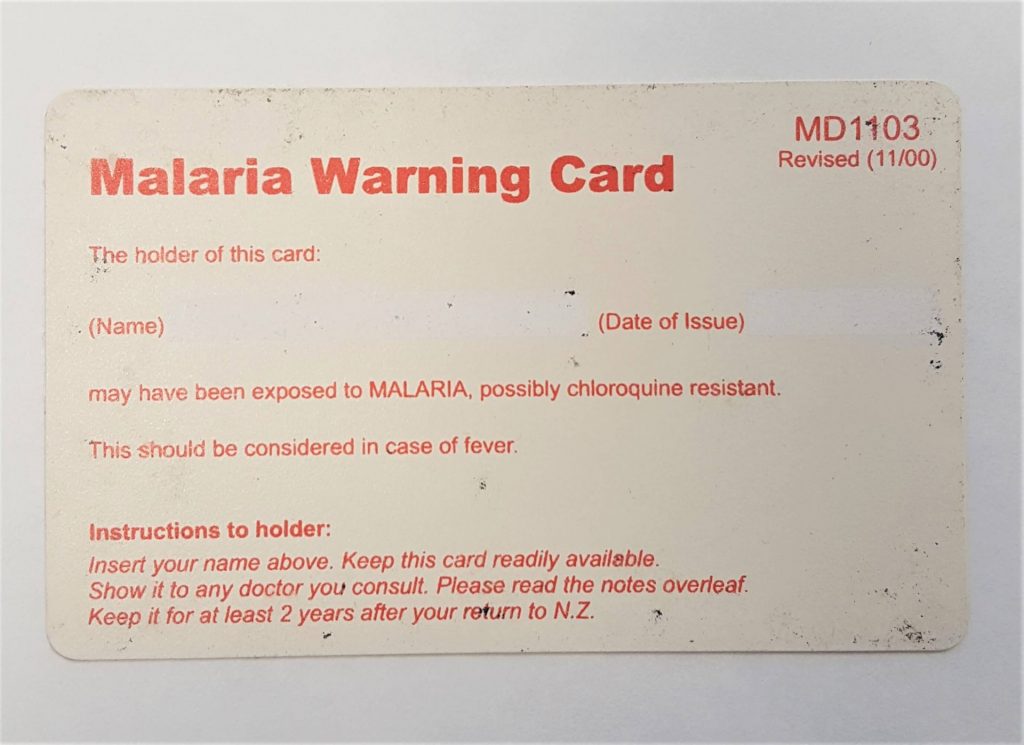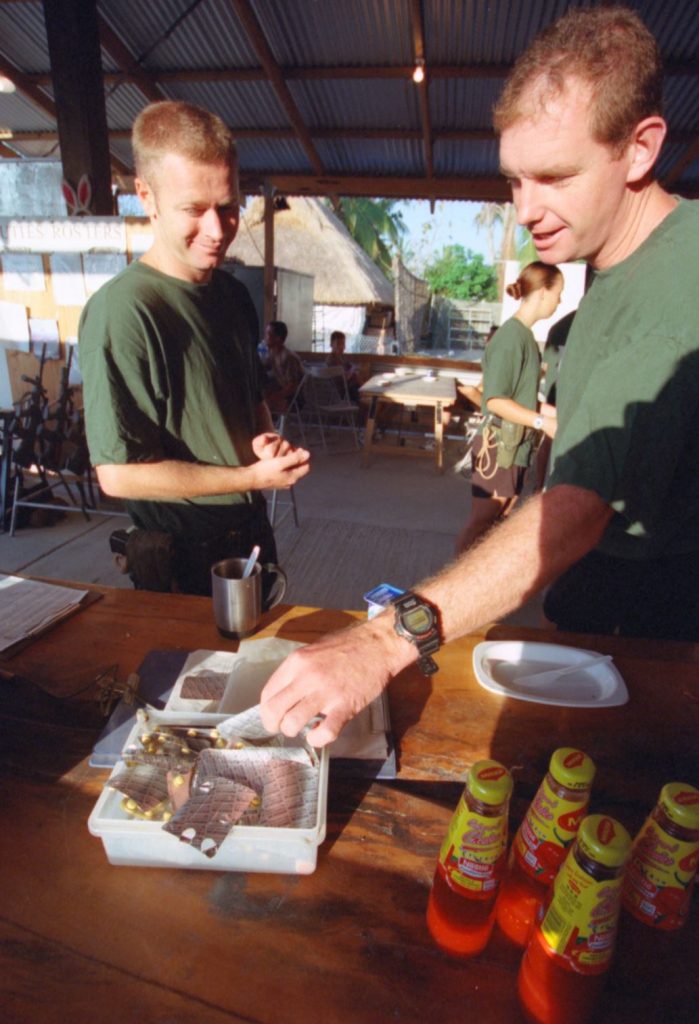 We continue to collect items relating to various aspects of RNZAF service, including health and wellbeing. For objects recently collected from the current COVID-19 pandemic, see our latest New to the Collection blog.
References
[1] N. Wilson, J. Summers, M. Baker, G. Harper, "Strengths and Weaknesses in the NZ Military's Response to Infectious Diseases in the First World War: A Brief Review", paper presented at Rethinking War – Is there anything new that can be said about the First World War? Stout Centre, Victoria University of Wellington, Wellington, 28-30 November 2013. https://www.otago.ac.nz/wellington/otago070972.pdf