75 years ago, in April and May 1945, one of the first major humanitarian operations carried out by air forces took place over Holland. Following the failed attempt to secure the vital bridge over the River Rhine at Arnhem in September 1944, the portion of Holland north of the river remained firmly in German hands. With resources stripped by the occupying forces and one of the harshest winters on record, Dutch civilians faced starvation as 1945 dawned. The Dutch Government in exile pleaded with the Allies to help and by April 1945, a plan was in place.
With the war going firmly against the Germans on all fronts, secret negotiations ensured that local German forces would not fire on Allied aircraft dropping supplies in certain zones. Royal Air Force operations commenced on 29 April and lasted through to 8 May 1945. Heavy bombers like the Lancaster substituted bombs for food, dropped to the Dutch civilians on the ground. The RAF operation was appropriately codenamed 'Manna', after the biblical story of the deliverance of the Israelites through food falling from Heaven. RAF aircraft were joined from 1 May 1945 by American aircraft, who named their operations 'Chowhound'.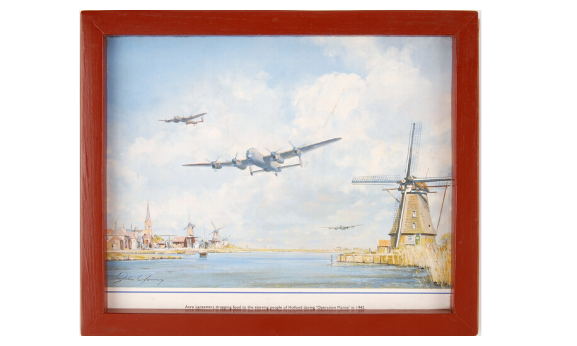 The RAF carried out over 3,000 sorties, dropping the supplies at low level without parachutes.The Americans carried out around 2,000. In all around 11,000 tonnes of food were dropped by the Allies over Holland, for the loss of three aircraft (two in a collision, one with engine trouble). While some German soldiers fired on them, fortunately none were shot down.
No. 75 (NZ) Squadron Lancasters were part of the 'Manna' operations, as well as other New Zealand personnel. Used to conducting bombing raids, they often felt it was one of the most positive actions they carried out during the war. Pathfinder Lancaster pilot Richard Bolt later recalled in an interview:
"Like other pathfinders I led a heap of Lancasters into Holland to drop food in Operation 'Manna'. The Dutch were starving and the war hadn't quite finished. The Germans weren't fussed about us feeding the Dutch so there was no opposition. I had a simple task – I just had to put a big red marker in the middle of Valkenburg airfield outside The Hague and 100 Lancasters came in and dropped potatoes and food of all kinds to the starving Dutch. So that was satisfying. There were lots of us doing the same thing."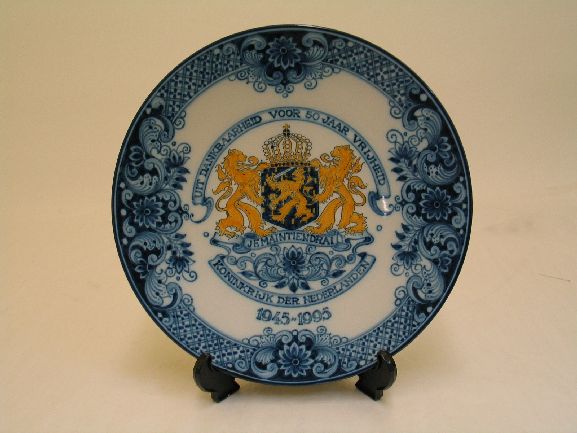 The Dutch people have never forgotten what the Allies did for them in 1945. In 1995, to mark the 50th Anniversary of the Operation 'Manna', a special commemorative plate was given by the Dutch ambassador to the RNZAF Association. It now resides in the Museum's collection as a reminder of this great humanitarian effort 75 years ago.