Over the last nine months, our Curatorial Team has been engaged in a project to improve the records of our memorabilia collection. This section of the collection is pretty broad, covering plaques, trophies, signs, awards, aircraft wreckage and a host of objects 'souvenired' by people during their service. It has been nine months of hard graft with new, more efficient shelving being erected and over 1,500 objects have been catalogued, photographed and packed away.
Cataloguing has been particularly important, because in the past the information recorded about objects wasn't as detailed as we like it to be today. This is partly due to the absence of computers and powerful electronic databases. Enhancing the catalogue records has meant this part of the collection is more 'searchable' and makes accessing information for researchers, as well as for social media and exhibition content, so much quicker and easier.
As we approach the end of the project, we thought we would share some of the more interesting objects we have worked on.
Wishbone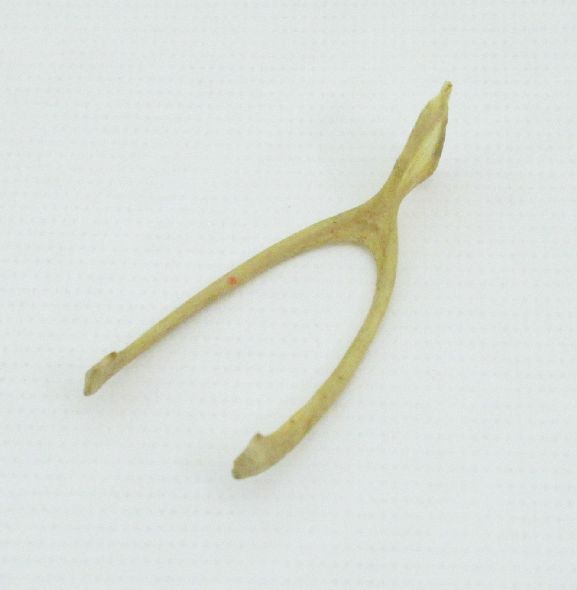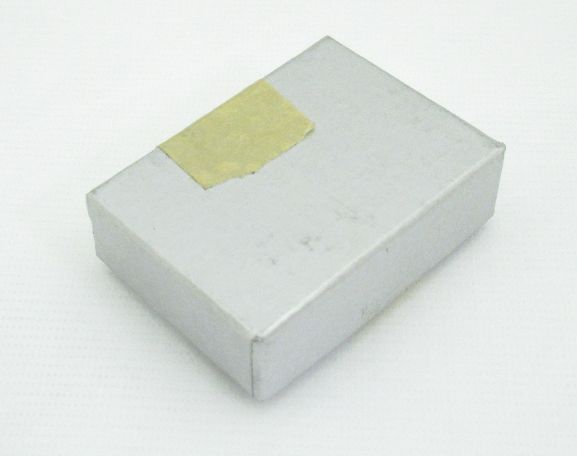 This rather ordinary-looking wishbone was presented to Women's Auxiliary Air Force (WAAF) officer Dorothy Dodson, Cypher Officer at RAF Feltwell, by an unknown pilot from 75 (NZ) Squadron. According to the accompanying letter donated along with the wishbone, she had become friendly with members of the Squadron and went on a hunting trip with them and some other women from the station. They managed to shoot some birds, which were subsequently cooked in the WAAF Officers' Mess for dinner, to which the New Zealanders were invited. The unknown pilot recovered the wishbone and took it with him on a raid over Berlin. On his return he presented it to Dorothy who kept it in the accompanying box ever since. Her husband donated both to the Museum after she passed away.
Mayoral Chain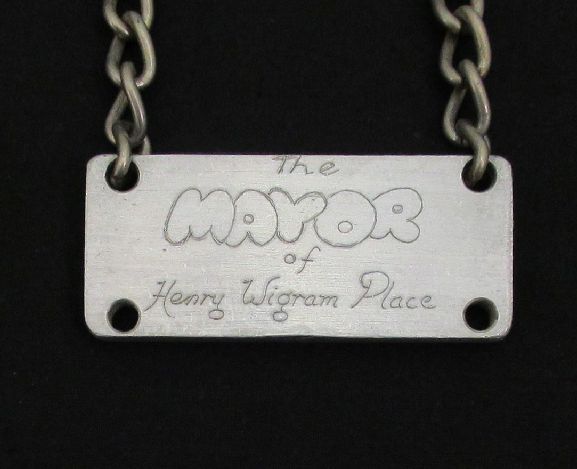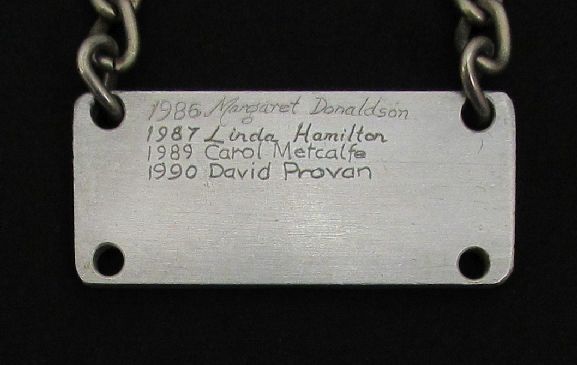 This novelty mayoral chain was made at RNZAF Base Wigram and entrusted to the highest-ranking resident of Henry Wigram Drive. There are only four recipients engraved on the reverse, with the last being, David Provan, a former Director of the Air Force Museum, who donated it to the collection along with some other personal effects.
Sperm whale tooth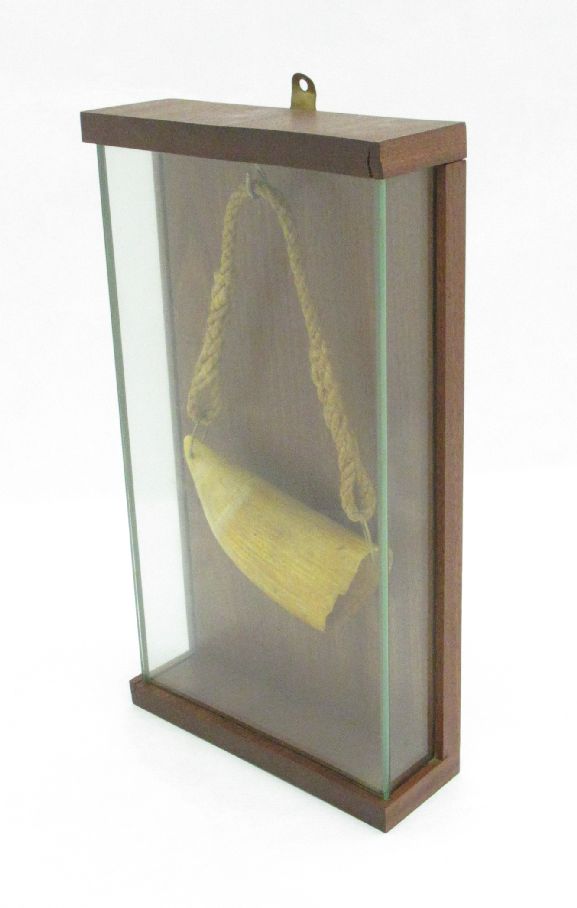 Originally displayed in the No. 1 Officers' Mess at RNZAF Base Wigram, this sperm whale tooth presents a bit of a mystery. Most likely a Tabua, an important Fijian cultural item, the donor information sadly did not include details on where or who presented it to the Mess. It was possibly a gift from a visiting dignitary or from RNZAF Laucala Bay.
Operation 'pluto'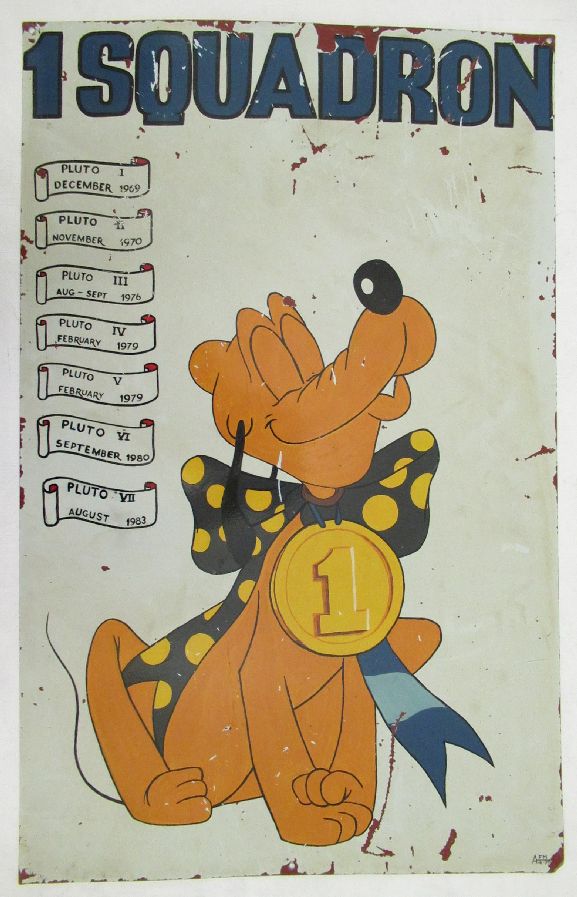 Created by an artist in No. 1 Squadron RNZAF, this sign is one of four in the collection. It commemorates the Squadron's involvement in Operation 'Pluto', when they carried out freight and passenger flights across Cook Strait during periods of industrial dispute between 1969-83. It features the well-known figure of Pluto the dog with a gold medallion proudly emblazoned with a '1' for 1 Squadron.
Skyhawk Memento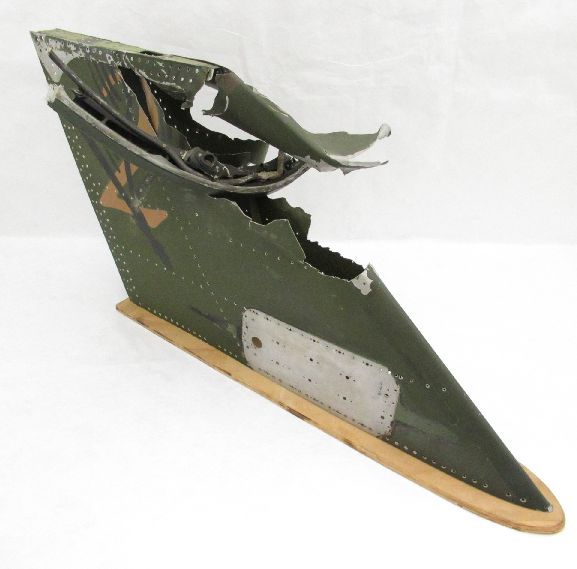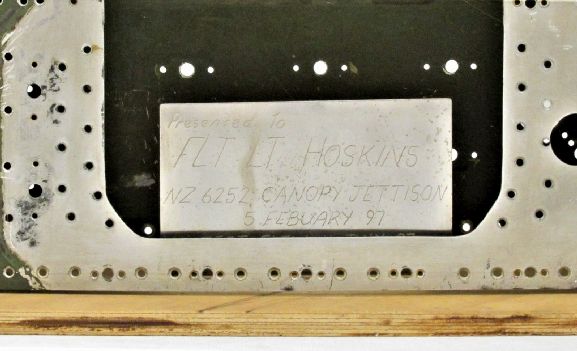 Avid readers of our blogs will remember Pilot Officer Charlie Haines. During his three months with us he assisted with the memorabilia project. In his blog, he mentioned a particular object that piqued his interest – here it is! Mounted on a wooden base these fragments of a Skyhawk tail section and canopy were put together to commemorate a canopy jettison on 5 February 1997 and presented to the pilot as a memento of the event.
These objects represent a tiny fraction of the varied and often unique memorabilia collection. We have made the collection much easier to manage; searching for and finding objects is now a simpler, more efficient task. Some improvements were only minor, some more substantial, but each one was a step closer to a more robust database. Although the last nine months has seen significant improvement in our records and storage, like most museum work, there is always more to do!