Somehow cheerful and solemn at the same time, the simple lapel poppy has been a familiar feature of Anzac Day commemorations for generations of New Zealanders.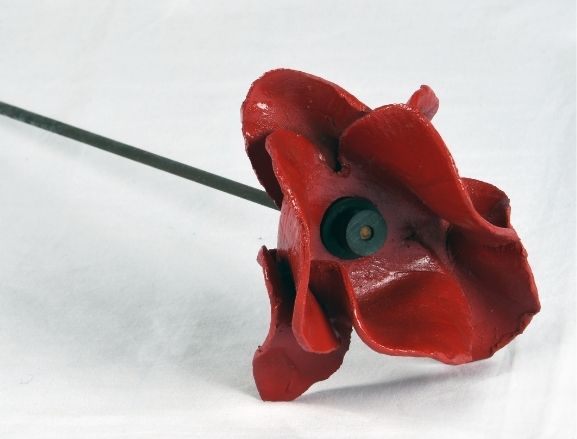 In the Spring of 1915, fields of red poppies bloomed in the churned-up ground of the Flanders battlefields in Belgium. This sight inspired Canadian Officer John McCrae to pen the now famous poem 'In Flanders Fields' and resulted in the red poppy becoming an internationally recognised symbol of remembrance.
Beginning in the United States of America in 1920, poppies were made and sold to raise funds for Allied veterans and their families. Veterans groups in other countries – including New Zealand – were encouraged to take up the practice. New Zealand's first ever Poppy Day, organised by the Returned Services Association (then known as the New Zealand Returned Soldiers Association),  was scheduled to take place around Armistice Day 1921 as it was in other countries, but a shipping delay saw the RSA move the event to Anzac Day, which had been observed in New Zealand since 1916. The first Poppy Day was a resounding success, with the RSA selling 260,000 poppies and stocks depleted in many towns. The tradition has continued, with the poppy now representing the sacrifice made by New Zealanders in all conflicts since World War One.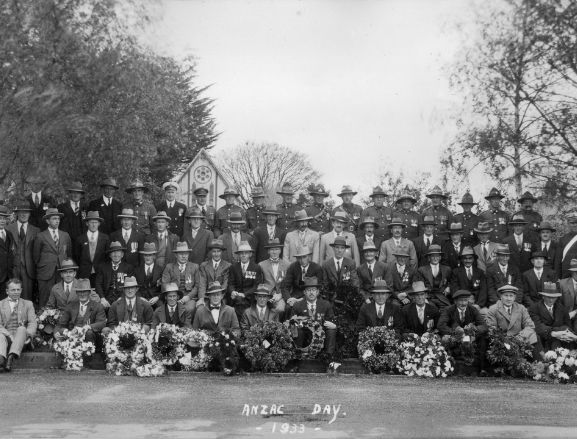 The Air Force Museum has several poppies in the collection, showing variations to their design over time. The current 'figure-eight' shape was introduced in the late 1970s, with earlier models featuring a double layer of petals. Prior to this, a more naturalistic form prevailed. Our examples of this 'quartered' poppy date from the 1940s to the 1960s and include a poppy from 1945, when 750,000 poppies were sold to a New Zealand population numbering approximately 1.7 million. The models from the 1940s are made from cloth but our 1964 poppy is made from felted paper – like that used today. All these earlier poppies feature black threads at the centre representative of stamens and a wired stem, elements that have morphed into the green plastic stem and black central 'dot' on the poppy you might have worn this year.
We also hold a ceramic poppy from the 2014 installation 'Blood Swept Lands and Seas of Red', as seen above. This striking public artwork commemorated the centenary of the outbreak of World War One. Designed by ceramic artist Paul Cummins and theatre designer Tom Piper, the installation featured 888,246 ceramic poppies – one for each British or Colonial serviceman killed in the War. These poppies were 'planted' in the Tower of London moat progressively between 17 July and 11 November, the latter date being when poppies are worn most visibly in the United Kingdom. The individual poppies appeared to cascade from the Tower window, creating an ever-growing scarlet pool.