Chris Davey has been the Education Officer at the Air Force Museum for over 16 years. A former primary school teacher and North Canterbury native, he recently shared what makes his job so special.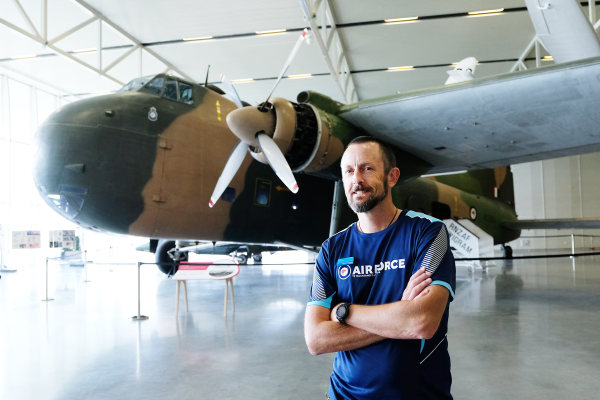 How lucky are we. Lucky that we live in a peaceful corner of the world. Fortunate that those who came before us fought for our freedom and a peaceful way of life. Privileged that we have a Defence Force that is trained to fight and protect, but primarily gets to spend time doing just the opposite – helping, both at home and around the world. These are teaching points that make me truly happy when delivering education programmes to groups from within our community. We should never take these things for granted.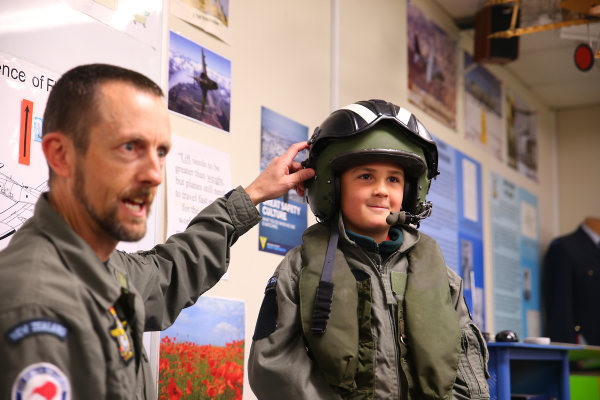 Even if a group has come to the Museum for a programme on the theory of flight or to learn about simple machines, they will be exposed to this concept. It starts at the Museum's Roll of Honour where groups of all ages are briefed, not just on how to have a safe visit, but on what our Museum is about – he tāngata, he tāngata, he tāngata – the people, the people, the people.
There are stories here; stories of sacrifice, stories of bravery and stories of service; service to our country that creates a sense of community and belonging. Yes, there are some pretty cool aircraft here as well, but they are just a fraction of our collection of taonga tuku iho – treasures passed down to us.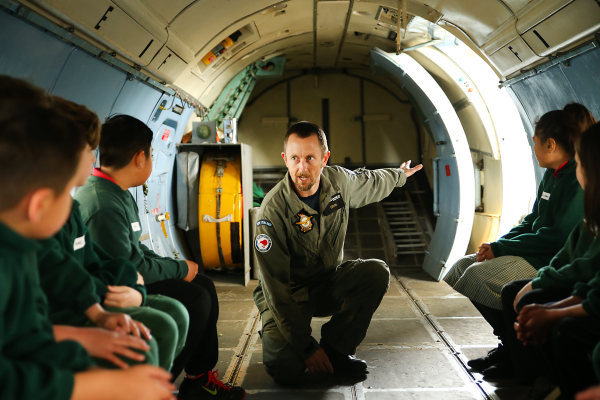 As a trained teacher who loves all things aviation, and whose grandfather flew Corsairs with the RNZAF during World War Two, I was lucky enough to be employed as the Education Officer at the Air Force Museum some 16 years ago. The job is just too good to give up!
Delivering a diverse range of Air Force-related programmes that cover both STEM (science, technology, engineering and maths) and history, coupled with the ever-changing world we live in, there is never a dull moment, and a new challenge awaits around every corner. Plus, there are the added benefits of working for the RNZAF as a civilian – staying on Air Force bases, working at air shows, and several amazing flying experiences that would make any keen flyer rather jealous!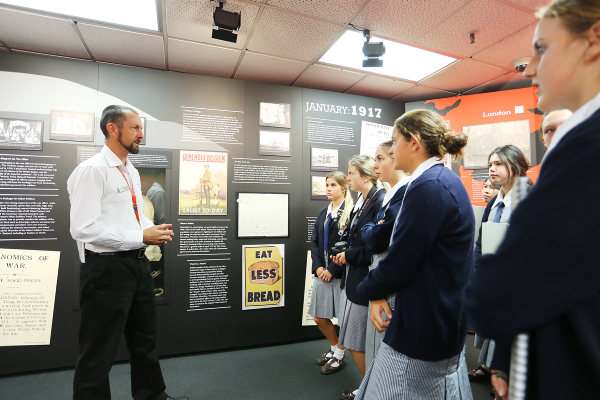 With the support of our wonderful Visitor Hosts, Collections team, and the wider Museum team, I take pride in being able to offer both pre-designed and tailored programmes, free of charge, to thousands of visitors per year. One day could see a group of pre-schoolers visiting for a 'behind the scenes' experience and Museum Hunt, while the next could involve delivering a series of learning experiences about the RNZAF's role in the Pacific during World War Two to senior high school students.
At times, I could spend a whole week teaching theory of flight to school groups and, while some would question the repetitive nature of this, every group is different; be it in age, background, school culture, or levels of prior knowledge. As the Museum Director (often) says, 'flexibility is the key to airpower'. Note: I don't actually hold any airpower, but I'm certainly flexible!